Advanced threat hunting solutions, uninterrupted monitoring, and rapid threat response

Protecting your digital assets through Managed Security Services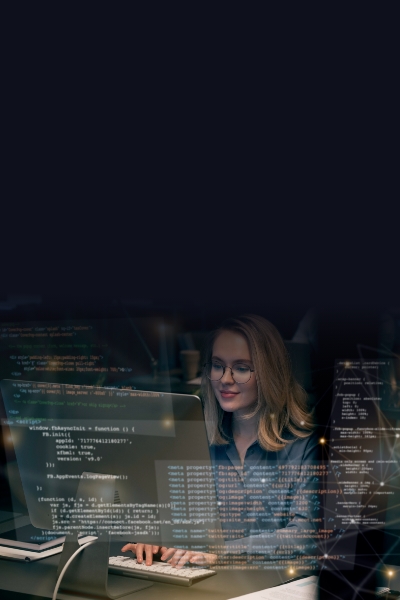 Secure your business with advanced cyber security solutions 24×7
Businesses of all sizes face challenges in protecting their sensitive data, intellectual properties, and systems from modern-day, sophisticated cyberattacks. For the borderless enterprise with assets accessible on-demand, on any device, and across multiple IT ecosystems, cybersecurity needs to be of paramount importance. Without access to specialized skills, tools and procedures, this can turn into a daunting task that is both effort and cost intensive.
Sify's Managed Security Services (MSS) protects enterprises and their on-premises, hosted, public, and hybrid cloud environments. Expert support and cutting-edge tools and technologies ensure the security of critical business assets with round-the-clock monitoring, threat detection, and rapid response.
Our advanced security solutions like firewalls, intrusion detection and prevention systems, Security Information and Event Management (SIEM), vulnerability management and Secure Access Service Edge (SASE) which are part of our extensive array of security offerings, supports enterprises in not only meeting industry regulations but also fortifying their security posture. This dual advantage empowers them to simultaneously streamline their emphasis on core business activities.
Managed Cloud Security Services
Protect your assets, including data on any cloud, through Secure Access Service Edge (SASE) a cybersecurity framework encompassing Secure Web gateways (SWG), Data Loss Prevention (DLP), Zero Trust Network Access (ZTNA), Cloud Access Security Broker (CASB), Cloud Workload Protection (CWP) and Cloud Security Posture Management (CSPM) which aims to provide secure and efficient access to applications and resources for remote users and branch offices.
Managed Network Security Services
Maximize performance and increase productivity while enhancing your network security. Our unified network security management involves web content filtering, intrusion detection and prevention system management, firewall with deep packet inspection, multi-factor authentication and gateway antivirus software. Our modern Security Operation Center (SOC) enables 24/7 monitoring to ensure you are always protected.
Host Security
Enable next-gen endpoint security managed services for your workloads across multiple touchpoints. Get access to proactive managed threat hunting, AI/ML-based detection of zero-day threats in real time, automatic response, integrated firewall, secure work-from-anywhere solutions, and centralized endpoint management platform to improve visibility and simplify operations.
Data Security
Expert-level data protection advisory and implementation services to safeguard organizational data with minimal impact on the business. We follow a proven, structured security approach at every stage, involving data gathering, planning, design, deployment, migration, testing, handover, analysis, and improvement.
Vulnerability Assessment & Penetration Testing (VAPT)
Industry-leading VAPT assessment to meet the compliance needs of businesses, identify security vulnerabilities in applications, network, endpoint, and the cloud. We enable businesses to address the vulnerabilities with actionable and prioritized recommendations to improve their information security posture.
Managed Detection & Response (MDR)
Offering a unified view for security monitoring across multi-cloud and hybrid infrastructures, harnessing the power of an advanced SIEM platform with AI and ML-driven Security Analytics. This platform encompasses Threat Intelligence, User Entity Behavior Analytics (UEBA), Network Detection and Response (NDR), Threat Hunting, as well as Security Orchestration, Automation, and Response (SOAR), offering a comprehensive approach to security management.
Why customers choose
Sify
Transformation and integration
Robust and resilient security structure delivered through comprehensive consulting assignments that are handled quickly and efficiently with minimal business impact.
Technical leadership
Our security consultants are highly trained and experienced, with multi-vendor product expertise across multiple technology areas and industries.
Processes and standards
Our Managed Security Services are based on ITSM industry standards and ITIL processes, delivering an optimum level of service management, including fast incident response, resolution and GRC support.
Single partner, OEM-agnostic
We have partnerships with all leading security OEMs and distributors, which enables us to provide fast support or replacements on device-level issues​.
Continuous improvement and innovation​​
Our Technology Innovation Center works continuously on improving security processes and solutions to keep pace with ever-evolving cyber threats.
Integrated, industry-certified security
We offer SOC 2 Type 2 certified Managed Security Services, Multi or Hybrid Cloud Management, Data Center, and Network Services to 300+ MSS, MDR captive, shared, and hybrid GRC customers.