Enhance your network security while ensuring maximized performance and increased productivity​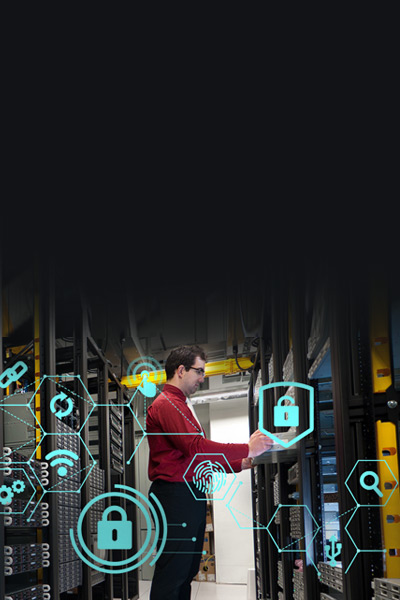 Securing mission-critical enterprise network
Organizations are facing unprecedented challenges managing their network in a rapidly changing environment. Threat actors are constantly looking for new ways to exploit vulnerabilities. It is important to have a security solution that is always evolving to stay ahead of the threats. ​
Sify's Managed Network Security Services provide the expertise, hardware, software, installation, configuration, ongoing patch management, and continuous updates to keep your network safe. You have access to a team of advanced security specialists and layered services such as web content filtering, intrusion detection and prevention, firewall with deep packet inspection, multi-factor authentication solution and gateway antivirus software​.

Firewall Management
Support for multiple firewall technologies with design, installation, and configuration including daily maintenance, like backups, device policy and configuration management
Unified Threat Management
Unified security controls encompassing firewalls, IPS, AV, content filtering, VPNs and remote access to prevent unauthorized access and protect against intrusions such as viruses, phishing attacks, and spam
Intrusion Detection and Prevention System Management
Defensive security demands IDS and IPS implementation to minimize the risk of business-impacting security breaches with threat detection and containment, real-time actionable alerts, visibility and control.
Implemented and managed 5000+ firewalls across customer premise, Sify DCs, and hyperscale public clouds
OEM-agnostic partner with expertise in implementation & management of multi-brand security control technologies & products
Delivering end-to-end network-managed services leveraging leading platforms and tools