With the world's largest and most trusted edge platform
Mitigate disaster-associated risks to provide disruption-free services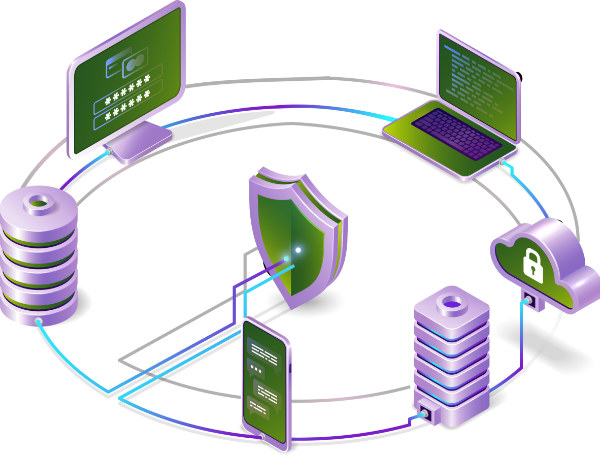 Plan, execute and maintain a resilient business
Enterprises need faster time to recover from the aftermath of a disaster and continue their business-critical activities. They need to ensure that their applications and data are not lost and can be made available at the earliest.
Sify provides comprehensive solutions for business continuity by managing the entire DR lifecycle with disaster impact and risk assessment, DR design, planning and implementation.
We ensure continuous data protection from our 11 data centers, and secure enterprise private cloud platform, across dispersed geographic locations and seismic zones.

Fully-managed Disaster-Recovery-as-a-Service from multiple geographic data centers with seismic zonal redundancy
Highly cost-effective compared to traditional disaster recovery solutions, with 50-60% lower total cost of ownership
Scalable to address 100% production workloads with no tie-ups associated with underlying infrastructure. Capable of delivering "zero data loss" protection
Reliability guaranteed through non-disruptive managed DR drills
Huge value to the customers in all the 3 layers of recovery – data replication, system recovery and DR systems and processes
Fully integrated service suite covering data center, data center infrastructure, network, and application recovery
Availability of the DR site for recovery and failover without any hassles of application updating, patching or specialized skills required for the DR site
Single ownership with 24X7 helpdesk support for optimal RPO and RTO goals
Pay for the usage during disaster period with flexible monthly/yearly plans
Why Sify for business resiliency
On-demand enterprise-grade cloud infrastructure
Readily deployable DR solutions without upfront capex and DR on-demand proposition.
Integrated or converged network stack
Cost-effective solutions enabling multiple customer sites to connect to the DR site, along with near-DR data center and connectivity capabilities for zero data loss.
Best-of-breed technology and management capability
Right-sized DR design meeting optimal RPO, RTO requirements, industry-leading solutions and partner tools for replication, DR management and reporting.
Single partner for managed services
Across data center, network, infrastructure, applications, and end-user devices.
Infinite possibilities with Sify CI+​
Cloud Leadership Across Industries
Decade-plus experience of managing and migrating 200+ cloud customers in India
Holistic multi cloud approach across public, private and hybrid
On-premise-like experience for your cloud workloads
Assured cost-effectiveness for predictable loads
Single point of ownership across all digital-led IT infrastructure
Outcome-based service models enable industries to relate with their business