Sify's Mumbai 03 Rabale hyperscale data center campus is designed for up to 200 MW IT capacity with 15,000+ racks. The region has dense fiber deployment from various providers, enabling high-capacity, low-latency, and resilient network access across distributed data center sites.
The expandable mega campus, located at Navi Mumbai, is designed for 10 towers of which Towers I-IV are currently operational and Towers VI-X are in the planning stage. Our upcoming Tower V of the G+8 layout is a fully hyperscale-ready data center, designed for 38.8 MW IT power.
Towers VI & VII will be operational in early 2025 while towers VIII-X are in the planning phase. The campus has K4-rated security with 10 levels of access control, from entry to cage.
Tower 5
A fully equipped hyperscale data center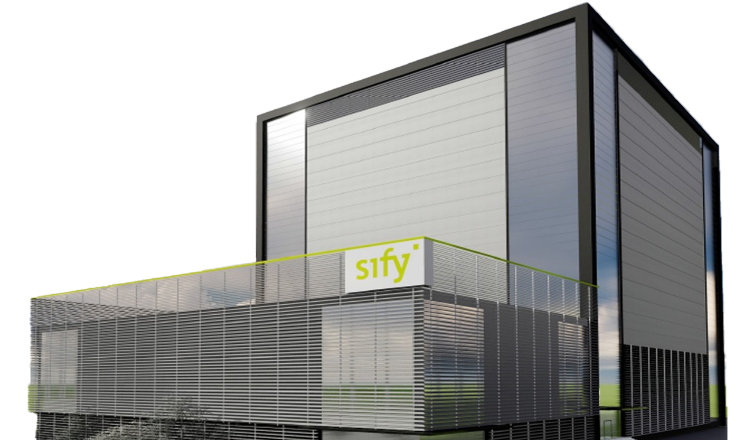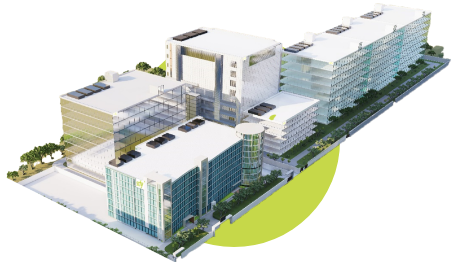 Hyperscale campus designed for up to 200 MW IT capacity and 15,000+ racks
BTS and multi-tenant data centers in a single campus with strong network interconnection via secured multi-path CrossConnect
On-premises 110 KV substation for Towers I, II and III and another 220 KV GIS substation for Towers IV, V and VI
Large-footprint: towers of G+8 layout
Access to multiple hyperscale clouds, OTT ecosystems and internet exchange peering points with low-latency
4 fiber entry paths into the data center campus, with diverse fiber paths to each building
3 clear access paths to the data center campus from the main road, enabling easy logistics movement
6,300 mm floor-to-floor height with 2,100 kg/m2 floor load bearing capacity
K4-rated security at the campus entry
10 levels of access control from entry to cage
6

reasons to choose Sify Data Centers for your digital priorities
Scalability
11 pan-India data centers with more than 100 MW IT power. To add 350+ MW by 2025
Sustainability
More than 200 MW green power currently contracted
Reliability
Operational excellence with 99.99% uptime
Agility
End-to-end managed services across DC, hybrid and multi-cloud platforms
Connectivity
Truly carrier-neutral and rich interconnect ecosystem
Visibility
AI/ML-driven Intelligent analytics for informed decisions
6

reasons to choose Sify Data Centers for your digital priorities
Scalability
11 pan-India data centers with more than 100 MW IT power. To add 350+ MW by 2025
Sustainability
More than 200 MW green power currently contracted
Reliability
Operational excellence with 99.99% uptime
Agility
End-to-end managed services across DC, hybrid and multi-cloud platforms
Connectivity
Truly carrier-neutral and rich interconnect ecosystem
Visibility
AI/ML-driven Intelligent analytics for informed decisions