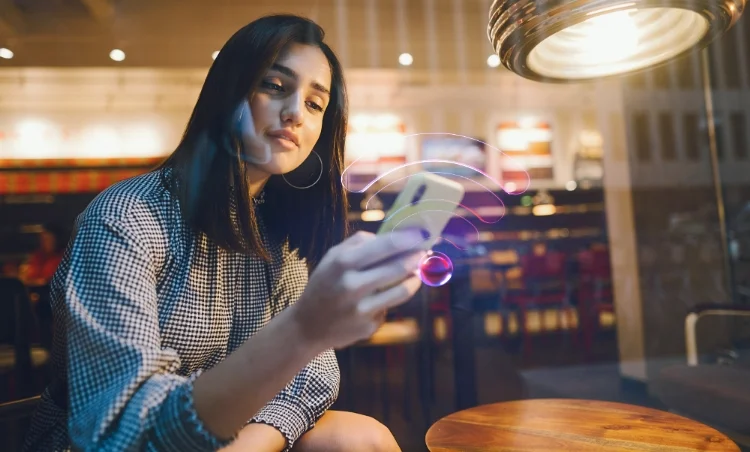 In today's hyper-connected world, a stable and efficient Wi-Fi network is essential for enterprises to operate seamlessly. A robust and dependable Wi-Fi network is the foundation of success for any thriving business, facilitating seamless employee communication and offering a platform for engaging with customers.
Managed Wi-Fi providers offer a range of services, designed to make your Wi-Fi network hassle-free and optimized for performance. But how to choose the right managed Wi-Fi provider? In this article, we will explore the key factors you must evaluate when making this decision.
Understanding your core requirements
Before beginning your search for a managed Wi-Fi provider, it is crucial to understand your core requirements. It might depend on your business type, size, number of devices connecting to network, bandwidth & coverage needs, security demands, compliance, and more. Here is a list of essential features and services your potential managed Wi-Fi provider must offer.
Performance


The foundation of successful business operations is a stable and high-performance Wi-Fi network. When evaluating managed Wi-Fi providers, prioritize reliability and speed. Downtime or slow connectivity can disrupt operations and negatively impact potential lead interactions. Ensure the provider can offer Service Level Agreements (SLAs) with guaranteed uptime and performance levels that meet your business needs.

Scalability


One of the most critical considerations when choosing a managed Wi-Fi provider is scalability. Your network needs may change over time as your business grows or usage patterns evolve. Look out for a partner that can accommodate scaling up or down without significant disruptions. Ask potential providers about their scalability options and whether they can adapt to your future requirements.

Reliability and Redundancy


A reliable Wi-Fi network is a non-negotiable requirement for businesses. Downtime can lead to lost revenue, frustrated customers, and decreased productivity. When evaluating managed Wi-Fi providers, inquire about their network reliability and redundancy measures. Look for providers with a track record of minimal downtime and robust failover solutions to ensure uninterrupted service.

Security


Cybersecurity threats are constantly evolving, and your network must be protected from potential breaches and attacks. Make sure your provider offers robust security measures such as firewall protection, intrusion detection, and encryption. Additionally, inquire about their approach to security updates and patches to stay ahead of emerging threats.

Quality of Service (QoS)


Different devices on your network may require varying levels of bandwidth and priority. For example, video conferencing and voice-over-IP (VoIP) calls demand low latency and consistent bandwidth. A managed Wi-Fi provider that offers Quality of Service (QoS) allows you to prioritize traffic according to your needs, ensuring a seamless user experience for critical applications.

Network Management and Monitoring


Effective management and monitoring are essential for maintaining a healthy Wi-Fi network. Your managed Wi-Fi provider should offer robust tools and platforms that allows you to monitor network performance, troubleshoot issues, and make necessary adjustments. Look for providers that provide real-time visibility into your network's status and offer proactive support to address potential problems before they impact users.

Support and Service Level Agreements (SLAs)


Consider the level of support your managed Wi-Fi provider offers. What are their service level agreements (SLAs)? Do they provide 24/7 customer support? Can they respond quickly to network issues? Clear communication and reliable support are crucial, especially during network emergencies. Ensure that provider support offerings align with your business needs and expectations.

Cost and Pricing Structure


Cost is undoubtedly a significant factor when choosing a managed Wi-Fi provider. Some providers might charge based on the number of devices connected, while others may have data usage-based pricing. Make sure you are aware of any potential hidden fees or overage charges and choose a pricing model that aligns with your usage patterns.

Compatibility and Integration


Consider your existing technology infrastructure when selecting a managed Wi-Fi provider. Will the provider's solution seamlessly integrate with your current systems, such as point-of-sale (POS) systems, security cameras, or other IoT devices? Compatibility and integration capabilities can significantly impact the efficiency and effectiveness of your network.

Reputation and Reviews

Finally, research the reputation and customer reviews of potential managed Wi-Fi providers. Online reviews and testimonials from current clients can provide valuable insights into a provider's performance, customer service, and overall satisfaction. Additionally, inquire about case studies or references to gain a deeper understanding of how the provider has helped businesses similar to yours.
Sify Edge Connect: One-stop Solution for your Managed Wi-Fi needs
Sify Edge Connect is a comprehensive suite of services involving Edge connect Advisory and Implementation services combined with wireless management and intelligent edge analytics. It is a fully managed secure wireless platform that integrates IT, OT, and people. Edge Connect offers a seamless expansion of its core services to edge devices while delivering centralized management for streamlined operations, infrastructure near the end-user for reduced latency, and expert management of policies for data protection.
A few salient features of Sify's Edge Connect are:
Cloud-based centralized management platform
Controlled Internet access to guest users with GIS mapping
Highly scalable and resilient
Pan India deployment & support
Service-based model with end-to-end ownership
Wrapping Up!
Choosing the right managed Wi-Fi provider is crucial decision that can impact your business efficiency, security, and customer satisfaction. By carefully understanding above factors, you can make an informed choice that aligns with your specific needs and goals. A well-chosen managed Wi-Fi provider will ensure a reliable wireless network and empowers you to focus on what matters most while growing your business and serving your customers.
Boost your network edge for all-round digital transformation with Sify's Edge Connect now!
Published on: 28 September 2023