Do more with less and scale as your business grows
Enhance Performance and Efficiency with Sify Technologies' Edge-Ready Network Transformation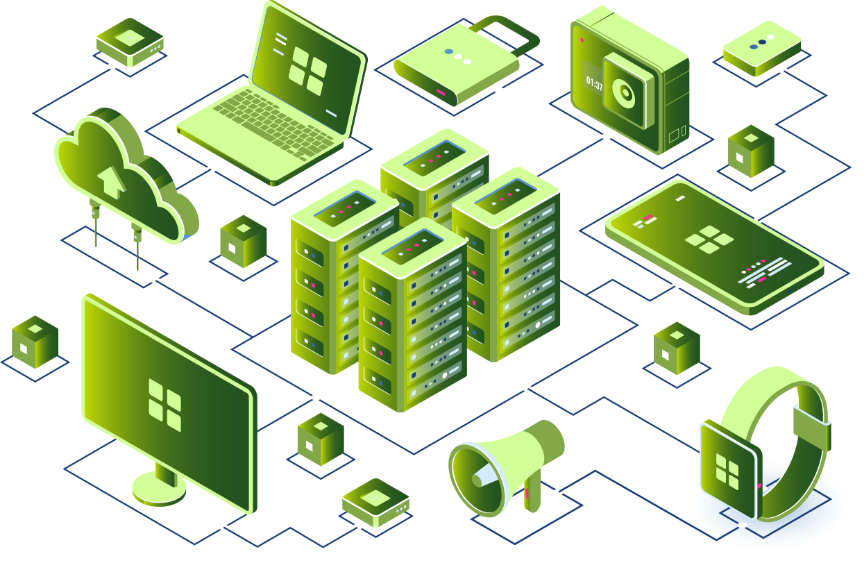 Connect to the Edge Sify Technologies' Network Transformation Services
Today's enterprises are accelerating efforts to move to the cloud for on-demand compute, capacity, scale, better reach, and higher availability. With the unprecedented advancement in IoT, data modeling, and AI/ML, there is a growing focus on edge computing and its benefits – to expand core services to the edge devices seamlessly. It is important to leverage data where it is produced. Decisions need to be taken in near-real-time, and latency needs to be reduced to provide seamless customer and employee experiences. The modern-day digital enterprise needs the foundation of a robust managed edge network platform that comprises wired and wireless services offered through managed Wi-Fi platforms, and public and private 5G, to achieve its digital ambition.
Sify's Edge Connect platform plays an important role in the security, unified policy, mobility, access, visibility, automation, and autonomy of end-user devices, IoT, and so on. New technologies, such as edge cloud, IoT, smart buildings, and smart cities leverage this platform for digital transformation, developing new revenue streams, and promoting exceptional user experiences.

Quick, accurate
decision-making
Real-time information is available to onsite production teams via the Wi-Fi platform
Better production
planning & logistics
Assets tracking to minimize waste/loss by using sensors
Complete
mobility
Information on-the-go for end-users to access the corporate network
Lower IT support costs
As-a-service model frees up IT Team's bandwidth to focus on business-critical activities
Improve employee safety
Human Resources tracking helps prevent employees from entering restricted plant areas
Edge Connect
Advisory Services
From site surveys and coverage assessment to application landscape study – the complete edge strategy & design delivered as a managed service
Edge Connect
Implementation Services
End-to-end implementation of the wireless network, including guest access, authentication and controls, security policy definitions, and complete network visibility
Wireless Management
and Analytics
Access to a secure platform that provides insights into user patterns, applications access and analytics, asset tracking, client monitoring, anomaly detection, and RF monitoring
Why customers choose
Sify
Pan-geography diverse fiber networks
Dual PoPs with the latest Metro DWDM access network infrastructure that ensures customer networks across major cities and international gateways never go down.
High-quality, fail-safe network
N X 10G Metro access ring network with multi-service access nodes (MSANs) across metros ensures high-quality traffic even if one fiber route is compromised.
Last-mile connectivity
Strong relationships with multiple carriers allow Sify to connect customers even in geographies where its own network coverage is not available.
One-stop network approach
Sify is a single provider that implements multiple layers of redundant network in the same branch.​
Very low latency
Sify provides network for DC/DR/Near-DR replication with very low latency (< 2 ms) to enable hyper-reach and hyperscale, resilient network design.