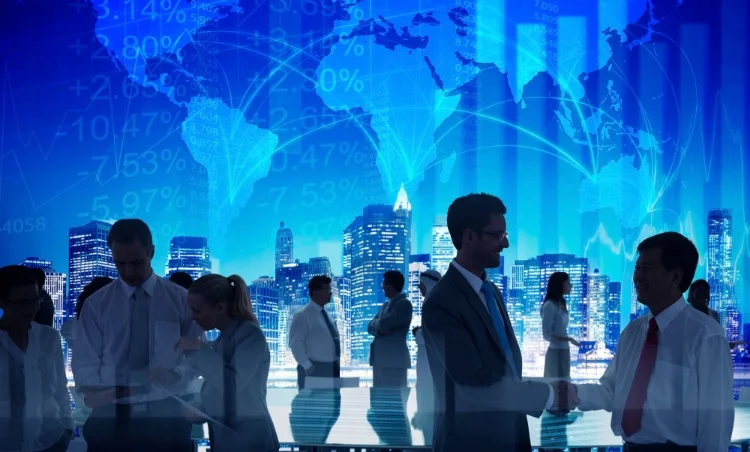 The conversation around networking solutions has reached a critical juncture, and software-defined wide area networks (SD-WAN) have become central to this discourse. The SD-WAN market is projected to reach USD 13.7 billion by 2027, growing at a compounded rate of 31.9% annually. As enterprises demand agile, built-for-purpose, future-ready, cost-effective, and secure networking solutions, SD-WAN represents a preferable alternative to the limitations of traditional networking solutions. This article delves into the transformative business benefits of SD-WAN, its advantages over traditional WAN technologies, and why enterprises must take immediate notice.
What is SD-WAN and how has it evolved?
Consider this scenario: A retail chain with stores in multiple cities, each running different promotions, handling distinct inventory, and serving diverse customer needs. How do they ensure that all of their branches communicate efficiently with the headquarters and with each other? How do they safeguard sensitive data that is exchanged over their network?
SD-WAN emerges as a game-changing solution in these contexts. It leverages software-defined networking (SDN) to establish a more agile and responsive network ecosystem. It dynamically optimizes WAN performance, delivering an exceptional user experience.
Traditional WAN vs. SD-WAN
Traditional WAN architectures offer robust stability, compatibility with legacy systems, and regulatory compliance. Through high-quality connections like MPLS, they guarantee performance where it is critical. Being a widely adopted technology, many organizations have the in-house expertise to manage them efficiently. On the other hand, they are known for their rigidity and inefficiency, often requiring a lot of manual configurations. The lack of centralized management is also a major drawback. All of this results in higher costs, poor performance and lack of scalability.
SD-WAN revolutionizes this space by offering significant WAN optimization. SD-WAN shines in its ability to offer agile, cost-effective, and scalable networking solutions with centralized management. Leveraging software-defined networking, it optimizes traffic routes, prioritizing essential applications for enhanced performance and reliability. Additionally, built-in security features, such as end-to-end encryption, fortify the network, making it an alternative to traditional WAN technologies.
Organizations adopting SD-WAN can expect to reduce networking costs while significantly improving their bandwidth. Its fast, reliable, and secure network can handle any unprecedented surge in users. Centralized management and better visibility keep diverse locations connected efficiently.
Sify's Managed SD-WAN: Features and benefits
Sify, a recognized niche player in the Gartner Global Managed Services Magic Quadrant, offers a cutting-edge managed SD-WAN platform, developed in collaboration with top OEMs. Sify SD-WAN helps enterprises to meet the evolving network requirements with unmatched agility, security, and scale.
Improved performance:


Superior application steering, intelligent routing and application prioritization result in accelerated performance, reduced latency, and enhanced user experience.

Cost savings:


SD-WAN brings down hardware costs and optimizes bandwidth and network assets utilization, helping to derive the best long-term ROI.

Simplified management:


Centralized control, policy management and automation simplify network management, reducing manual configurations and enabling efficient scaling. Management dashboards offer granular views based on business intent.

Enhanced security:


SD-WAN security benefits include bolstered overall network security, encrypted traffic and secure connections for remote offices.

Application awareness:


SD-WAN excels in application-aware dynamic bandwidth allocation, particularly useful in high-demand scenarios. Pre-configured SD-WAN policies can immediately identify and prioritize latency-sensitive traffic to ensure there is no degradation in quality.

Automatic failover:


SD-WAN's intelligent algorithms detect congestion or failure on the primary connection, and they automatically switch traffic to a secondary connection, ensuring uninterrupted user experience.
For more insights into a best-practices-driven SD-WAN implementation, click here to learn how Sify's SD-WAN services combine robust performance with cost-effectiveness.
Emerging trends: The future of SD-WAN
SD-WAN as-a-Service: Managed SD-WAN deployments are growing rapidly, with more enterprises choosing to outsource WAN management to specialized service providers. By 2020, this number had risen to nearly 50%, from just 8% of deployments in 2017. There has been a noticeable shift towards offering SD-WAN as-a-service, with businesses able to adopt this technology without hefty upfront investments.
SD-WAN and Secure Access Service Edge (SASE): When integrated into a SASE framework, SD-WAN benefits from an additional layer of security, which makes policy-based, secure access to network resources efficient and highly secure. For example, SD-WAN enhances secure remote access by providing encrypted pathways between remote locations and central networks. To add to this point, the focus on zero-trust security models further boosts SD-WAN's credentials as a secure networking solution, by ensuring that all traffic is verified before access to the network is granted.
SD-WAN and Cloud: Traditional WAN architectures often struggle to efficiently route cloud-bound traffic, leading to suboptimal performance and potential security risks. SD-WAN dynamically routes traffic based on application type, quality of service requirements, and network conditions. It can identify the most efficient path to a particular cloud service and optimize the route for performance, reliability, and security. Furthermore, SD-WAN solutions often have native integrations with major cloud service providers. Such "cloud on-ramp" capabilities empower SD-WAN for rapid and secure cloud access.
SD-WAN and AI: AI-driven automation is enhancing SD-WAN by enabling smarter traffic management and improved security through anomaly detection. By integrating AI and machine learning, SD-WAN becomes capable of intelligent network optimization and predictive analytics. A unified approach (often enabled by a single management console) consolidates heterogeneous networks and traffic onto a single platform for easier management and also serves as a rich source of network and security data.
SD-WAN and the Edge: SD-WAN enables near-real-time data processing and analysis at the source, reducing latency and boosting application performance. Its dynamic traffic routing capabilities also enhance efficient data handling at distributed edge locations, allowing organizations to deliver timely insights and actions.
Conclusion: Key considerations for implementing SD-WAN
SD-WAN will play a pivotal role in the next wave of digital transformation. Organizations that are considering the switch should begin by assessing their needs and choose an SD-WAN solution or a service provider who can offer the full suite of capabilities suited to these needs.
Sify delivers a managed SD-WAN platform that enables the network agility and security needed by the modern-day enterprise. Sify's SD-WAN platform supports customers' network needs across a multi-service provider and multi-media environment. Learn how you can empower your network with our SD-WAN services. Learn more
Published on: 28 September 2023