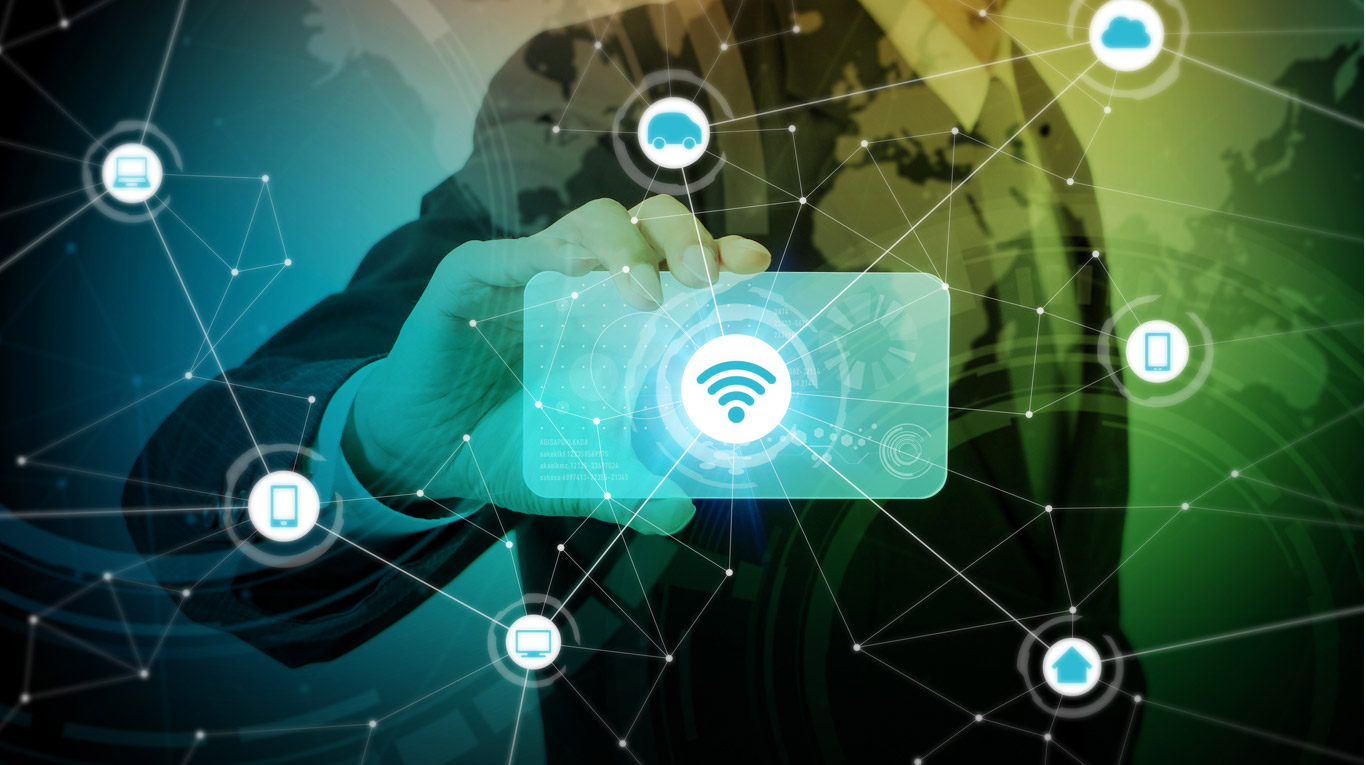 When it comes to Internet connectivity in an organization, user expectations are sky high! Employees and guests, alike, expect fast, secure and highly available WLAN services the moment they step into office premises. To match this growing demand, several organizations have opted for subscription based Managed WLAN services.
Apart from easing business operations and enriching the corporate work culture, Managed WLAN services contribute directly to business productivity and profitability. To better illustrate the scope and benefits of an outsourced cloud based Wi-Fi setup we look at how an ITES enterprise can be transformed by managed WLAN services.
Challenges and Needs
In a large global company with thousands of employees spread across various regional offices in India, WLAN systems are complex projects that require dedicated management and support.
For an enterprise spanning vast geographies, the challenge is to provide secure and reliable Wi-Fi Internet access to users in all the regional office across the country. The enterprise would also require dependable connectivity at a desired bandwidth to ensure a certain speed for executing business critical functions.
What does a managed WLAN service provider bring to the table?
Managed WLAN services is so much more than providing access and managing corporate users, it's a 360° process that starts right from the design phase – a team of Network experts study the organizational layout and its bandwidth requirements and design a WLAN plan based on their analysis.
The technology partner will then start the engineering and installation process. This includes –
Installing an Internet link of required bandwidth, based on the number of users expected to access the Internet.
Deployment of Wireless Access Points at all corporate branches, including cabling and PoE injectors/ switches.
Configuration of wireless SSIDs.
Building a customized corporate homepage with access control through user login.
Once the WLAN system is in place, the solution provider takes over the daily management and monitoring of the Wi-Fi ecosystem. This takes the form of –
A cloud based centralized WLAN monitoring console to observe the network and detect, prevent and mitigate wireless attacks. The client is also able to gain 360° network visibility and user–level and application-level control.
A centralized authentication system to provide network access based on users, devices type and location.
A guest management portal to provide access to guests and temporary users.
How does Managed WLAN transform the corporate workplace?
After implementing a managed WLAN solution, the first and the most perceptible benefit is seamless and smooth connectivity for all users. Employees and guests alike can now bank on reliable wireless connectivity that can be accessed easily.
A managed WLAN service also frees up the core IT personnel from the daily operations of network management, giving them time to focus on areas of strategic business importance.
The network managers are also given complete network visibility and control. Along with being able to easily control the bandwidth and access, the managers are provided metrics and reports on Internet usage among employees or guests and performance and usage of applications.
In conclusion
From large global organization to SMEs, the rise of mobile usage and BYOD culture has changed the significance of Internet connectivity in a corporate setup. To provide secure, scalable and seamless Internet access, professional solution providers must be brought into the picture. The increase in productivity and efficiency that a fully managed WLAN system brings to an organization equals a positive Return on Investment.
For more than a decade, Sify has been successfully building and managing complex networks ecosystems across the globe. From commissioning the world's largest MPLS network to leveraging cloud platforms for enhancing connectivity – Sify has the deep domain knowledge across the entire length and breadth of the network landscape. This experience gives us an in-depth understanding of what enterprises require from their networks and how they use them.