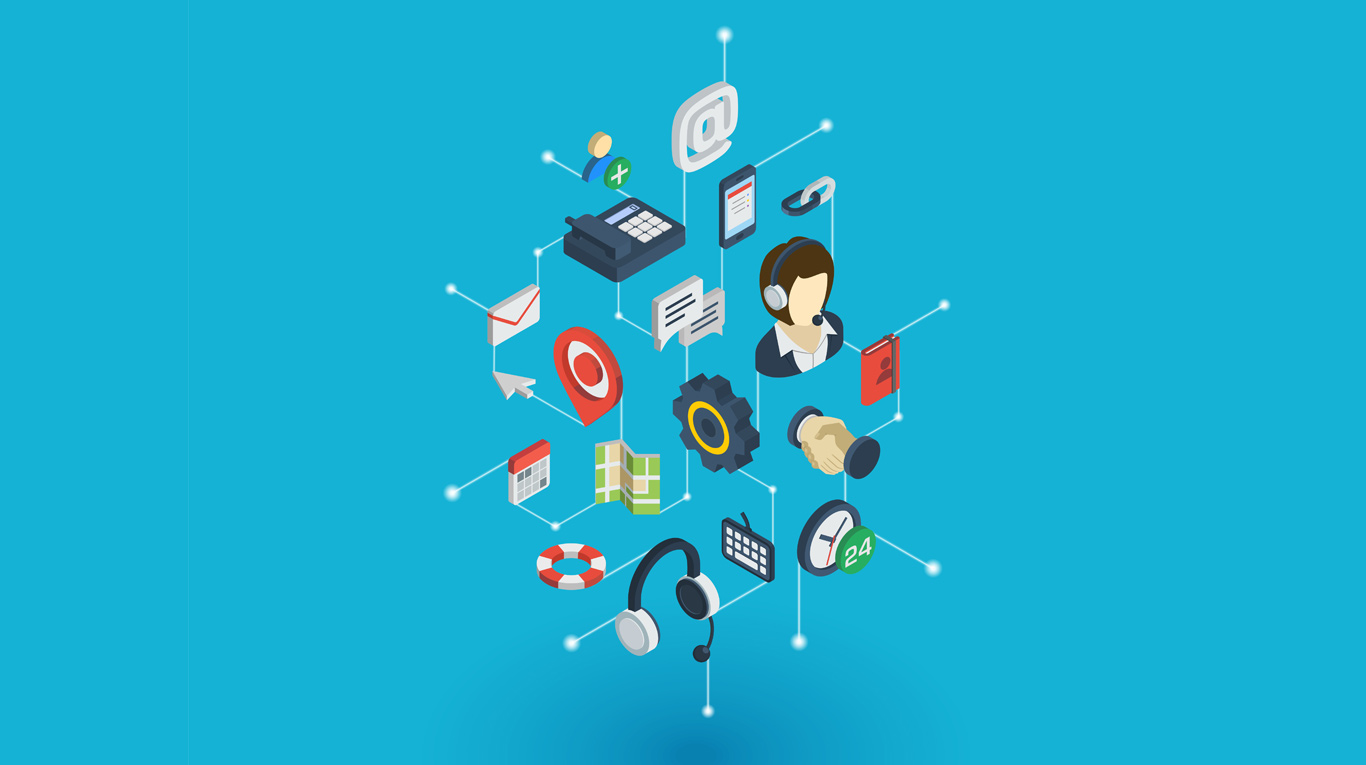 Customer is king and in today's cutthroat and unpredictable marketplace keeping your customers happy and loyal is vital for running a successful business.
The first call, the first mail, the first comment on social media – whenever customers want to communicate, a business Contact Center is the first port of call. They are at the forefront of customer engagement and it goes without saying that, this part of any organization must be staffed and operated with utmost care.
Organizations are, of course, fully aware of the importance of running a good contact center and are now turning to new technologies to reduce negative customer care situations. One of the most popular and cost effective methods to streamline and automate the process is by opting for CCaaS – Contact Center as a Service.
What is Contact Center as a Service?
A completely novel way of using the best and the latest technology to provide world class customer engagement from your contact center. CCaaS provides
Cloud-based contact center solutions that allow businesses to deliver outstanding customer experiences via any medium.
These days it is fairly common for customers to approach organizations from a multitude of channels – while voice calls remain the most popular method of communications; companies need to keep all the other channels – email, social media, text etc – open and manned to provide a truly comprehensive and differentiated customer service.
With CCaaS, businesses can purchase and integrate the latest contact center technology with their existing systems (or set up a new contact center from scratch).  CCaaS leverages the power of the cloud to offer a complete solution that includes services such as automatic call distribution, dialer, logger, multimedia or omni channel capability, all of which can be ramped up or down on demand.
How can businesses benefit from CCaaS
Whether your business is setting up a new contact center or refreshing the existing contact center technology, the advantages of opting for a CCaaS package are too numerous to ignore.
Costs – the cost benefits of using CCaaS is obvious right from the start. Business no longer needs to invest in infrastructure – delivered via the cloud, Contact Center as a service does away with the need to invest in routers, servers, and similar infrastructure. The easy pay-per-use model makes it even more attractive as it allows companies to pick and choose the pricing that works for their budget and requirements.
Flexibility – as-a-service model allows for dynamic scalability. With CCaaS companies can add agents or deal with sudden workload spikes instantly.  CCaaS allows almost instantaneous ramping up or down of resources to match the client's needs.
Analytics – organizations can access real-time monitoring and detailed reports of every part of the contact center. These insights are critical for understanding the gaps in service and productivity of agents, providing a foundation for enacting key changes.
Better Customer Experience – the CCaaS technology enables organizations to serve their customers better – multi-channel coverage allows for a more engaged customer outreach, intelligent caller profiling allows for quick resolution of the problem and real-time supervision of agents and calls can improve the quality of the interaction.
We are living in the times of soaring choices and hyper-informed consumers. To retain customers and ensure brand loyalty business must provide an out of the world customer experience.
Customers, nowadays, expect to be able to interact with organizations, when they want, how they want and with consistency in their service response and the only way to manage this complex communication scenario is by bringing in the latest technology.
Published on: 30 May 2017