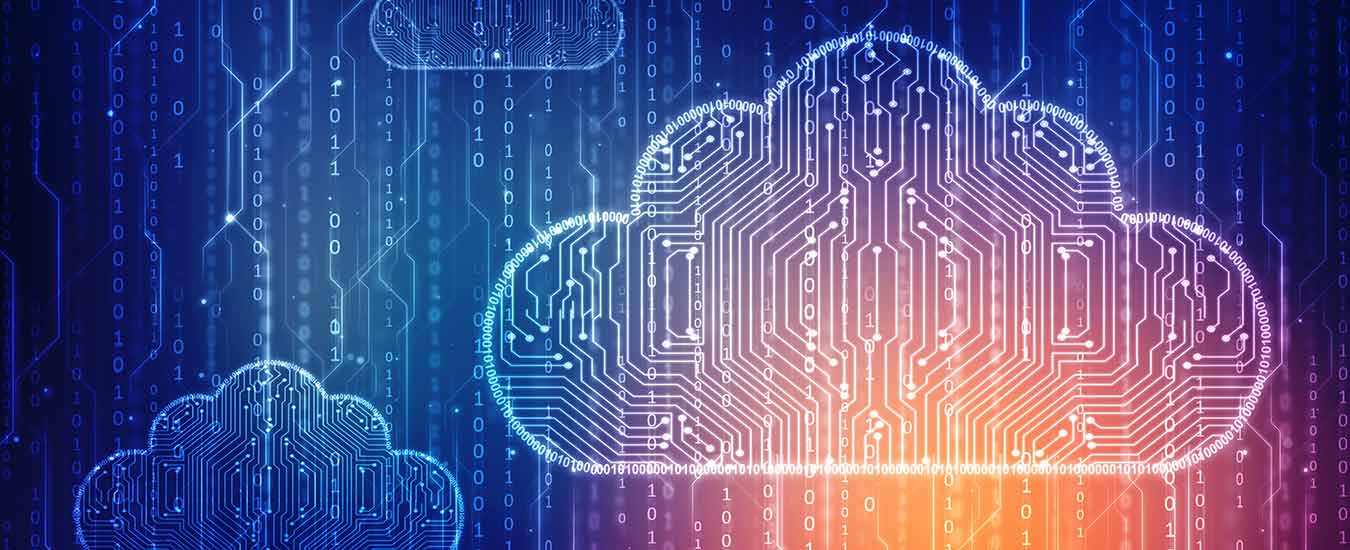 Organizations around the globe are inclining towards the cloud technology and cloud platforms for enhanced data management and security, cost-efficient services, and of course, the ability to access distributed computing and storage facilities from anywhere, anytime.
In a recent study it was found that nearly 41% of the surveyed respondents showed interest in investing in and increasing the spending on cloud technologies, with over 51% large and medium companies planning to expand their budgets for cloud tech. As a result of this rapidly increasing interest and demand for cloud-based services, cloud computing service providers and cloud computing companies are on the rise.
But, why is the business world rapidly shifting to the cloud computing?
Cloud computing can bring about major positive transitions for businesses as it offers grounds for innovation coupled with organizational efficiency. Let's look at the five ways in which cloud computing is transforming the business world.
1. Enhanced Operations
One of the best features of cloud computing solutions is that they can scale as a company grows. Cloud computing service providers allow companies (big or small) to move a part or all of their operations from a local network to the cloud platform, thereby making it easier for them to access a host of facilities such as data storage, data processing, and much more. Usually, cloud computing service providers have a strong and dedicated support team that can assist users through real-time communication.
Another major benefit of using a third-party service is that the responsibility of data and system management and the associated risks falls under the purview of the service provider. So, one can take advantage of the cloud services without having to worry about the risks.
2. Cost Reduction
Cloud computing services are highly cost-effective. Companies and businesses using the services of third-party cloud computing providers need not bear extra expenses in setting up the required infrastructure or hire additional in-house IT professionals for installing, managing, and upgrading the systems. As mentioned above, all these needs are taken care of by the cloud computing providers. Also, small companies can take advantage of the same tools and resources that are used by large corporations, without having to incur additional IT overhead. This means cloud computing services can reduce IT costs and increase the operating capital which can be steered towards improving other core areas of the business. With increased productivity, efficiency, flexibility and reduced costs, businesses can become more innovative and agile in their operations.
3. Fortified Security And Storage
Unlike the past, cloud computing service providers are now extremely cautious about the security and safety of their users. All the sensitive user data, files, and other important documents are stored across a distributed network. Since the data is never stored in one single physical device and the enforcement of encrypted passwords and restricted user access, the safety and security of the user data are enhanced. Steps are taken to further protect the data by incorporating firewall and anti-malware software within the cloud infrastructure.
Furthermore, cloud computing service providers allow businesses to leverage the best quality hardware for faster data access and exchange. This further boosts the operational efficiency, speed, and productivity.
4. Improved Flexibility
With cloud services, employees can access the same resources while working remotely that they could access while working from the office. Thanks to cloud technology, employees can now work within the comfort zone of their homes and get work done seamlessly. Mobile devices make this even more convenient by allowing employees to enjoy the flexibility of working at their own pace while also facilitating real-time communication between them and the users. Cloud companies can, thus, deliver better and more efficient services by investing in a band of dedicated remote employees instead of maintaining a full-house of on-site employees. This fast increasing mobile workforce delivering quality cloud solutions is a big reason why businesses today are making the transition to cloud computing providers.
5. Better Customer Support
Today, cloud computing providers have upgraded their game by offering an array of support options for businesses to choose from. Apart from the conventional telephone service, businesses can now opt for AI-powered chatbots that can interact with customers like a real human being. As most cloud computing providers offer impressive bandwidth, it facilitates improved communications which allow a firm's customer support team to handle customers requests swiftly. The speedy and prompt delivery of support services will ensure that the customers don't have to wait for hours for their queries/requests to be addressed. All this together leads to a richer customer support experience.
The end result? Happy customers who endorse the brand to a larger network.
Cloud computing is a versatile platform that offers an extensive variety of solutions to the common challenges and hurdles that businesses face in their day-to-day functioning. And that is precisely why cloud computing solutions and services are increasingly penetrating the business world by the minute and transforming it for the better.
Opt for dedicated private cloud infrastructure services for your mission-critical workloads.
To learn more about SIFY'S GOINFINIT PRIVATE – an enterprise-grade, fully integrated private cloud IT platform with specific controls, compliance and IT architecture available in a flexible consumption model.