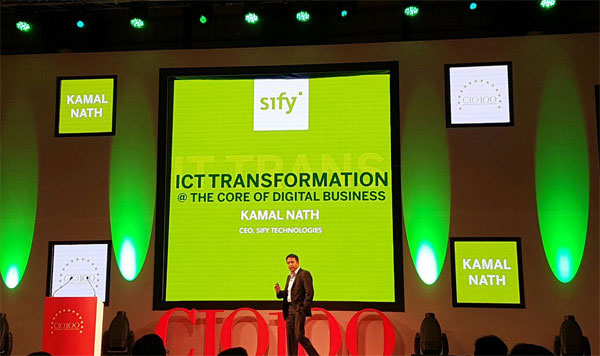 The two-day event at the JW Marriot, Pune, honoured the best, the brightest and the transformative CIOs of the Indian IT industry.
Known as the Oscars of the Indian IT industry, this year's CIO 100 event brought together CIOs from across various vertical sectors to participate in a two-day symposium which was about transformation, leadership, and innovation.
In an era where digital transformation is necessary for businesses, CIO 100 awarded the transformative 100 of the Indian IT industry.
The two-day symposium was inaugurated by Arvind Gupta, BJP's IT Head, who spoke about how CIOs can help the government alter the digital DNA of the country.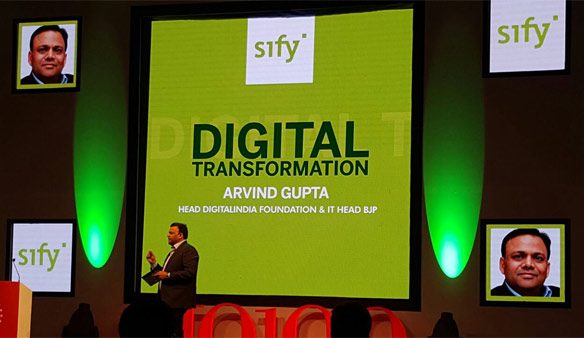 International keynote speaker, Stuart Knight, who is an author and a motivational speaker, spoke to the audience at multiple sessions on how to incorporate human qualities in a leadership role. The keynote sessions, which were powered Sify Technologies, were very well received, thanks to the energetic Stuart Knight.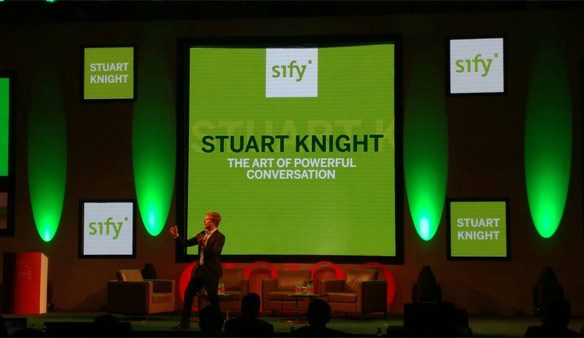 Leaders from various companies spoke about how CIOs should look at digital transformation as a strategy in their organization.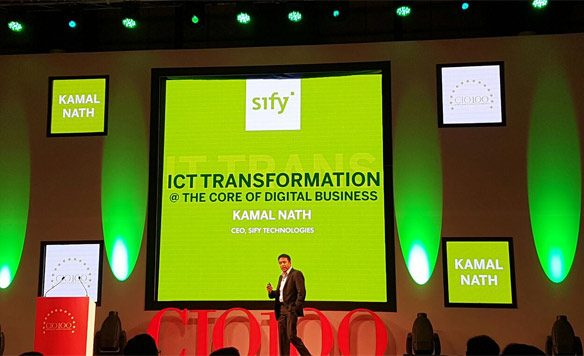 Kamal Nath from Sify Technology spoke about IT transformation which is at the core of digital IT.
Dr Ravi Chandran gave his views on transformational leadership.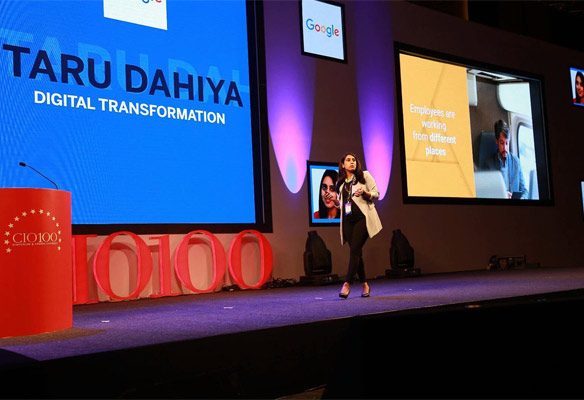 Taru Dahiya from Google spoke about how employees should be empowered by tools for digital transformation.
Indian Ocean and Taal with their music made sure that the CIOs had a good time.
One hundred CIOs received the main award this year-The Transformative 100. Eight special awards, namely, Sourcing Shoguns, Networking Pioneers, Information Masterminds, Mobility Mavens, Intelligent Enterprise Champions, Business Transformers and Security Supremos, and Collaboration Champions, were given out. The Hall of Fame Awards were presented to CIOs who won four consecutive CIO 100 awards from the same organization.
And of course being the Keynote Sponsor for CIO 100, Sify Technologies pulled all stops to deliver an interesting experience for the CIOs with Waxed Hands, Tweet Café, Selfie Contest and Mini Golf contest.