Contact Us
Empower your business with
Digital XR Solutions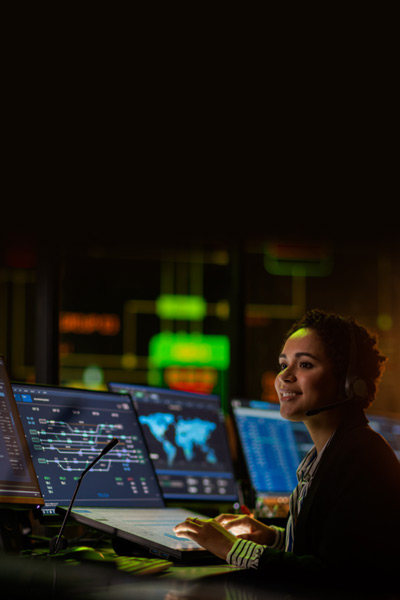 Digital Extended Reality (XR) and Learning
The revolution in Digital XR and Learning is merging the physical and digital worlds, resulting in a fundamental change in how organizations design and build products, run operations, empower their workforce, and engage consumers.
Sify employs novel approaches and methods, technologies, and tools to improve human and organizational capabilities through the use of interactive and immersive digital experiences. These solutions connect people, the digital world, and physical spaces to power learning, business growth and behavioral change assisted with or without Artificial Intelligence (AI).

XR Technologies for Improved Training, Process and Performance

XR-as-a-Service
Create multi-sensory immersive experiences to assess the workplace and people's readiness for process transformations, leading to better assimilation, adoption and continual metrics-driven improvement.

Digital Learning Solutions
Design and develop domain-specific learning experiences in varied content delivery formats based on established learning principles to bridge gaps in human development.
10,000+
hours of learning content development
20+ years of
delivering learning solutions
100+ associates
with onsite, offshore hybrid development ​
500+
projects delivered ​
50+ key customers including
international agencies and Fortune 500 companies ​
14 internationally
recognized learning awards​
Why customers choose
Sify
Learning at the core
Over two decades of helping organizations with the digital transformation of their content using our custom learning and content solutions that bridge gaps in people development and human resources.​​
Modern design
Help modernize your organization's learning program using human-centric design for digital augmentation to make learning experiences more engaging for the younger, digital-savvy workforce.
Innovative solutions
We improve people, process, and product development by helping users gain knowledge, and facilitating application and behavior change while enhancing experience through innovative design ideas, and technology best practices.
Return on Investment
Our ROI matrix for clients ensures improvement in time to competence, reduces training time, increases productivity through training intervention, saves equipment operations downtime, and enhances empathy quotients.​​