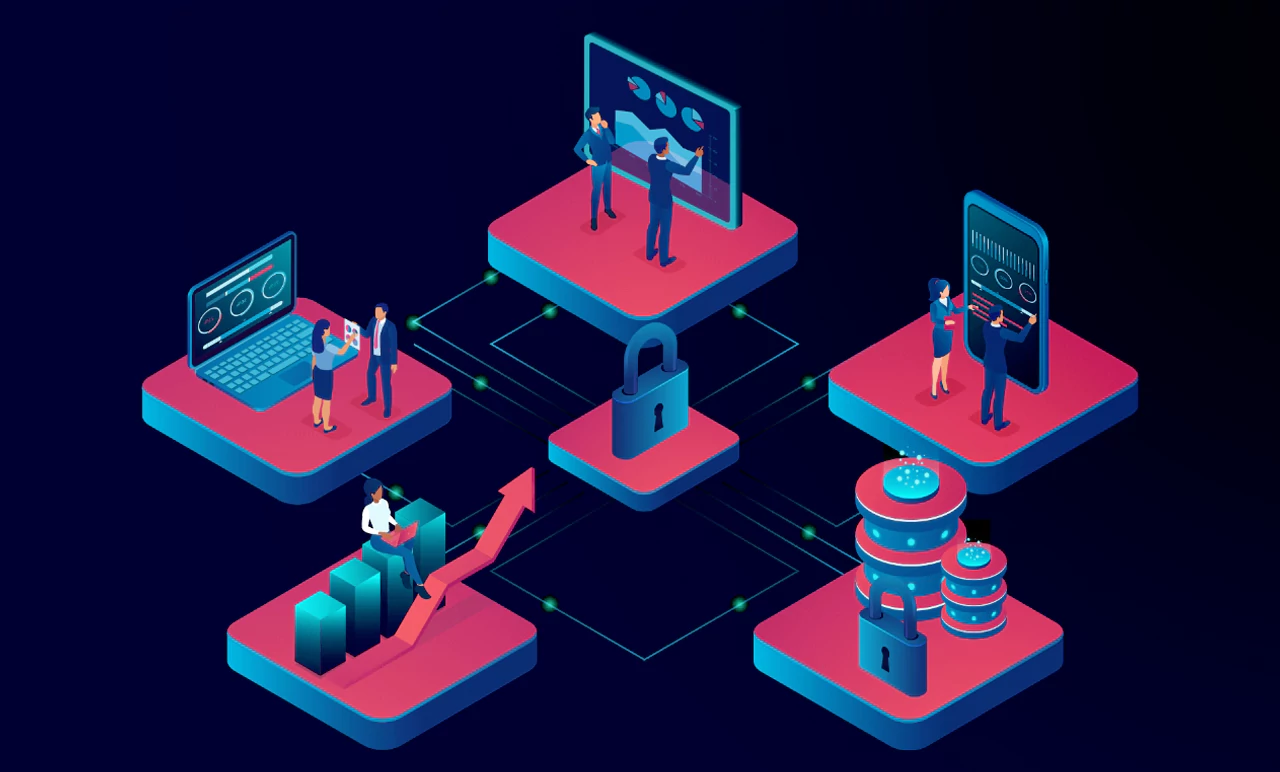 In today's fast-paced and interconnected world, businesses rely heavily on their network infrastructure to ensure seamless communication, data transfer, and access to critical resources. From enabling seamless communication among employees to providing a platform for customer engagement, a strong and reliable Wi-Fi network acts as the backbone of any successful business.
According to a report, the global Wi-Fi market is expected to reach a market evaluation of $31.3 billion by 2027 at a CAGR of 20.4% for the forecasted period 2022-2027. However, as businesses continue to evolve, managing and maintaining Wi-Fi networks can become increasingly complex and time-consuming.
To bridge this gap and unlock the true potential of networking, Edge Connect, commonly known as Managed Wi-Fi services has emerged as a transformative solution. In this blog, we will explore the power of Managed Wi-Fi, how it is transforming business networks, and how Sify drives business success with advanced managed network solutions.
Understanding Managed Wi-Fi: A Paradigm Shift in Networking
Edge Connect, commonly known as Managed Wi-Fi represents a paradigm shift in networking, moving away from traditional centralized data centers to a decentralized, distributed architecture. At its core, Edge Connect leverages edge computing and networking principles to bring processing power and data storage closer to the end users and devices.
By reducing the distance between users and the network resources they need, Edge Connect minimizes latency, enhances performance, and improves overall network efficiency. Over the years, Managed Wi-Fi services have gained significant traction due to the increasing reliance on wireless connectivity in businesses of all sizes.
Currently, enterprises prefer to entrust the management of Wi-Fi infrastructure to professional providers like Sify, who offer end-to-end services, including installation, monitoring, troubleshooting, and security updates. By delegating these tasks to experts, businesses can focus on their core operations and enjoy the benefits of a robust and scalable Wi-Fi network.
Transformative Impact on Business Networks
Enhanced Network Performance

Speed is of the essence! One of the primary advantages of Managed Wi-Fi services is the assurance of enhanced network performance. The service providers deploy state-of-the-art access points strategically to ensure optimal coverage throughout the business premises.

It eliminates any dead zones and delivers a seamless Wi-Fi experience for employees and customers. Sify offers ubiquitous wireless coverage, actively monitors network traffic, and makes real-time adjustments to ensure optimal performance, low latency, and minimal delay in processing and delivery time.

Robust Network Security

Network Security is of paramount importance for businesses operating in the digital realm. Managed Wi-Fi distributed architecture mitigates risks by keeping critical data close to the source. The Managed Wi-Fi service providers offer advanced security features to safeguard the network from potential breaches and threats.

Sify implements robust encryption protocols, firewalls, and intrusion detection systems to protect sensitive data and prevent unauthorized access. Additionally, with regular audits and security upgrades, Sify is always one step ahead of potential vulnerabilities.

Scalability and Flexibility

Businesses today need flexible and scalable solutions that can adapt to their dynamic requirements. Managed Wi-Fi services excel in this aspect by offering easy scalability features. Additional edge nodes can be seamlessly integrated wherever needed, expanding the network's capacity without causing disruptions.

Additionally, Managed Wi-Fi services are adaptable to different network configurations, enabling enterprises to tailor their networks to meet dynamic needs. Sify designs the best-fit solution based on the enterprise's current architecture and future needs to accommodate fluctuations in network usage with dynamic seasonal demands or growth spurts.

Improved Reliability and Optimized Content Delivery

Content delivery is critical for digital businesses, especially for media streaming, e-commerce, and cloud-based applications. With Managed Wi-Fi services, businesses can achieve higher network reliability and uptime. Since data is processed and cached at the edge, users can continue accessing content and services even if there are disruptions in the centralized data centers or the internet backbone.

Enabling IoT and Industry 4.0

The rise of the Internet of Things and Industry 4.0 has brought about a massive influx of connected smart devices and sensors. Managed Wi-Fi services play a pivotal role in handling the vast amounts of data generated by these devices, enabling real-time analysis, seamless communication, and data exchanges at the edge.

Guest Wi-Fi Management

For businesses that welcome guests, providing a seamless and secure Wi-Fi experience is crucial. Managed Wi-Fi services offer guest WiFi management features, allowing businesses to create custom splash pages, set usage limits, and gather valuable data on customer behavior. This data can be leveraged to tailor marketing strategies and enhance customer engagement.

Sify offers controlled internet access and OTP- based authentication to guests that can be categorized into different user sets. For instance, VIPs, guests, and doctors for an enterprise in the healthcare industry.

Cost Effectiveness

Initially, investing in Managed Wi-Fi services might seem like an added expense to enterprises. However, in the long run, it can prove to be cost-effective. With experts managing the Wi-Fi structure, businesses can save on hiring dedicated IT personnel. Additionally, the near-zero downtime, improved productivity, and enhanced customer experience contribute to the overall cost savings.

Sify's service-based model with end-to-end ownership brings the entire platform as a service. A fully managed, secure wireless platform that integrates Integration Technology (IT), Operational Technology (OT), and People.
Applications Across Industries
Managed Wi-Fi Service's transformative impact extends to a wide range of industries:
Healthcare: In telemedicine and remote patient monitoring, where real-time communication is crucial, Managed Wi-Fi ensures low-latency and reliable connections for seamless interactions between patients and healthcare professionals.
Retail: For e-commerce platforms, Managed Wi-Fi optimizes content delivery, ensuring faster loading times for product pages and reducing cart abandonment rates.
Manufacturing: In smart factories, Managed Wi-Fi supports real-time monitoring of machinery and equipment, enabling predictive maintenance and reducing downtime.
Transportation: In the automotive industry, Managed Wi-Fi facilitates vehicle-to-vehicle (V2V) and vehicle-to-infrastructure (V2I) communication, enhancing road safety and enabling autonomous driving capabilities.
Gaming: For online gaming platforms, Managed Wi-Fi reduces latency, enabling a more immersive and responsive gaming experience for players worldwide.
Smart Cities: In the context of smart cities, Managed Wi-Fi supports various applications, such as smart traffic management, public safety monitoring, and efficient waste management.
Wrapping up!
Over the years, Managed Wi-Fi services have emerged as a game-changer in the world of business networking seeking to unlock new possibilities for enhanced performance, reliability, and scalability. As technologies and demand for secure network architecture continue to evolve, Managed Wi-Fi services are poised to shape the future of business networking and drive innovation across industries.
By entrusting Wi-Fi management to specialized providers like Sify, businesses can leverage the flexible and secure network infrastructure that is transforming the ways users interact with the digital world.
Visit us to know more about Sify's Edge Connect now!