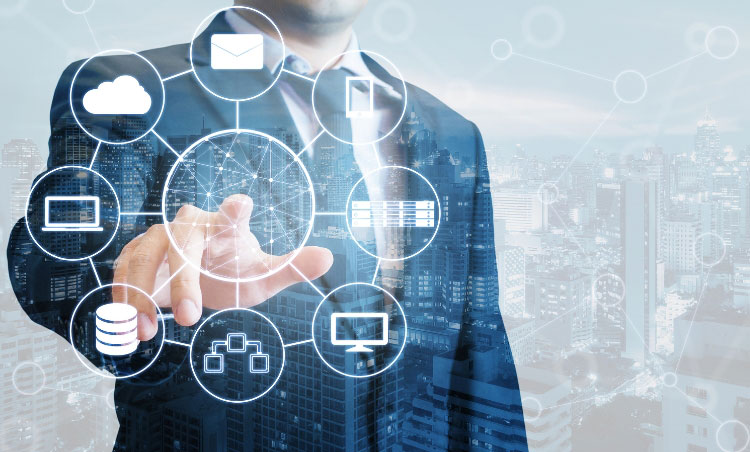 In the rapidly evolving landscape of the Internet of Things (IoT) and smart devices, reliable and efficient connectivity is paramount. Managed Wi-Fi services play a crucial role in enabling seamless communication and data exchange between IoT devices. The explosion of mobility & BYOD, enterprise virtualized applications moving to the cloud, increased use of multimedia-rich applications within the enterprise, and infrastructure modernization are a few of the core business drivers for increased adoption of enterprise managed Wi-Fi services.
With unprecedented advancements in IoT, data modeling, and AI/ML, there is a consistently growing focus on edge computing and its benefits. Enterprises are accelerating efforts to move to the cloud for on-demand computing, capacity, scale, better reach, scalability, and higher availability. Additionally, the managed Wifi services eliminate the traditional Wi-Fi challenges like lack of uniform access policy, no visibility into the wireless network, inadequate protection against wireless threats, complex or tedious onboarding process, and lack of visibility on user groups.
According to Marketsandmarkets, the global edge computing market size as per revenue surpassed $44.7 billion in 2022 and can rise to $101.3 billion by 2027 at a CAGR of 17.8% for the forecasted period (2022-2027).
This blog explores the significance of Enterprise Managed Wi-Fi services in supporting the proliferation of IoT and smart devices, the challenges they address, and the benefits they bring to businesses and consumers.
Connectivity and device management
Managed Wi-Fi services offer a fully managed, secure wireless platform integrating Information Technology (IT), Operation Technology (OT), and people. It provides a robust infrastructure for connecting and managing a multitude of IoT devices. It offers a cloud-based centralized management platform with control and monitoring capabilities enabling enterprises to configure and manage their IoT devices efficiently. From provisioning and onboarding to security protocols and firmware updates, these services streamline the device lifecycle, reducing operational complexities and enhancing overall device management.
Security and data protection
Managed Wi-Fi services enable a security posture which is crucial in the IoT landscape. The managed Wi-Fi services offer robust security features to protect IoT devices and the data they generate. By processing sensitive data locally or within a private network using network segmentation, edge devices can minimize data exposure to potential cyber threats as they're isolated from other network resources. Managed Wi-Fi services also enable regular security updates and patches to address emerging threats, enhancing the overall security posture of IoT deployments.
Bandwidth management
With the growing adoption of connected devices, scalability becomes a critical factor as transmitting a large amount of data to the cloud for processing can strain network bandwidth and incur significant costs. Enterprise Managed Wi-Fi services are designed to handle large-scale deployments enabling enterprises to seamlessly scale their IoT networks. Enterprises can prioritize critical applications and optimize network resources using advanced bandwidth management techniques to ensure IoT devices receive the optimal bandwidth for their operations, preventing congestion, maintaining smooth communication between devices, and more efficient network utilization.
Reliability and performance
IoT applications and Smart devices often require real-time data exchange and low-latency connectivity. Managed Wi-Fi ensures high reliability and performance for IoT devices by optimizing network configurations and minimizing interference. They employ techniques like load balancing, channel selection, and Quality of Service (QoS) prioritization to maintain a stable and responsive Wi-Fi network. Edge computing reduces the latency required for sending data to a remote cloud server for processing. By processing data at the edge of the network, closer to the devices generating the data, response times can be significantly reduced. It is important for applications that require real-time or near-real-time processing, such as industrial automation and remote monitoring.
Analytics and insights
Enterprise Managed Wi-Fi enables real-time analytics into network performance and device behavior, giving enterprises decision-making capabilities at the network edge. They collect and analyze data on network traffic, device connectivity, and usage patterns, offering actionable intelligence to optimize network resources and improve overall IoT operations. These insights can help identify potential bottlenecks, optimize device placement, and enhance user experiences. Additionally, analytics-driven predictive maintenance can proactively detect and address anomalies, reducing downtime and increasing the lifespan of IoT devices.
Scalability and cost-efficiency
Edge computing allows for distributed computing resources, enabling scalability and cost-efficiency. Instead of relying solely on centralized cloud infrastructure, edge devices can share the computational load and distribute the processing tasks. It can result in reduced network congestion, lower costs associated with cloud resources, and improved scalability to accommodate the increasing number of IoT devices and data volumes.
Wrapping up!
With the growing digital landscape and IoT integration across enterprises, the need to deliver secure, seamless customer and employee experiences become a top priority. Enterprise Managed Wi-Fi services provide a reliable and secure connectivity infrastructure to deliver seamless device management, ensure scalability, optimize network resources, quick & accurate decision making, enhanced production planning, logistics, complete mobility for your workforce, and lower IT support costs.
As the IoT landscape continues to expand, Managed Wi-Fi services will remain crucial in delivering seamless and efficient connectivity for a wide range of applications, enhancing productivity, efficiency, and user experiences.