Integrated
Cable Landing Station
The new hyperscale data center campus, Chennai 02 in Siruseri, has 78 MW IT capacity and 13,000+ racks with dense fiber deployment from various providers, enabling high-capacity, low-latency, and resilient network access across distributed data center sites. The campus has an integrated Cable Landing Station (CLS) for transpacific fiber access. The CLS is away from port, fishing zones, oil blocks and all existing subsea cables with 800-1,000 Tbps capacity.
The campus is strategically located close to business parks to serve the nearby IT hub and is well-connected by air, rail, and road transport systems. This carrier-neutral facility has dual meet-me rooms and onboards multiple telecom service providers and internet exchanges to deliver redundant and robust telecom network facilities to customers.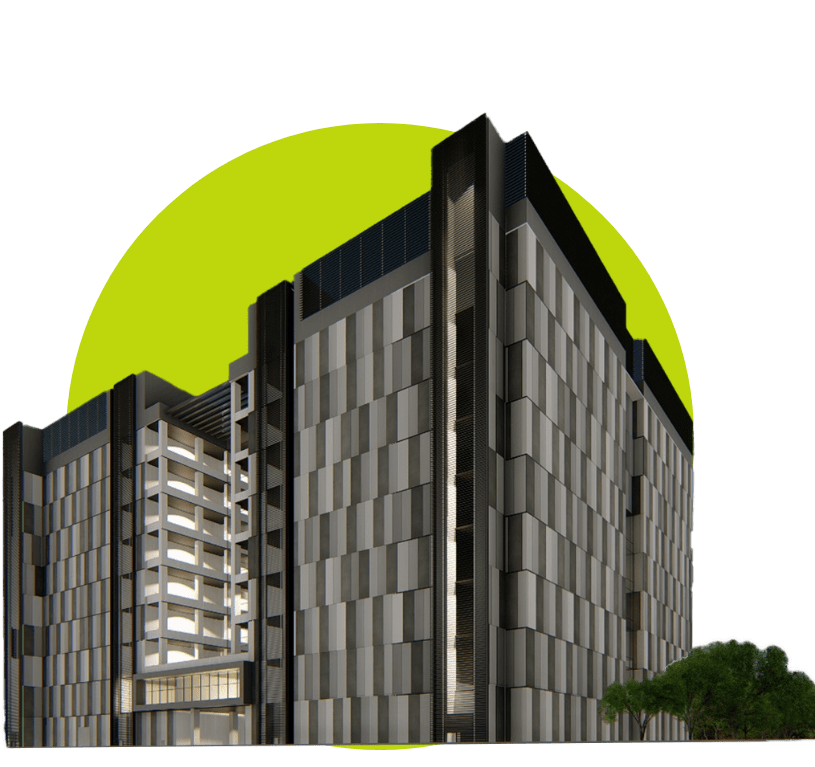 Hyperscale campus with up to 78 MW IT capacity
BTS and multi-tenant data centers in a single campus with strong network interconnection
4 fiber entry paths to the campus, with diverse fiber paths to each building
4 clear access paths to the data center campus from the main road, enabling easy logistics movement
6,300 mm true floor to true ceiling height
2,100 kg/m2 floor load bearing capacity
Multiple layers of security at the campus
10 levels of access control from entry to cage
Multiple options for private and renewable power
Dedicated on-premise 220 KV substation for high availability
6

reasons to trust Sify's data centers for your enterprise
Scalability
11 pan-India data centers with more than 100 MW IT power. To add 350+ MW by 2025
Sustainability
More than 200 MW green power currently contracted
Reliability
Operational excellence with 99.99% uptime
Agility
End-to-end managed services across DC, hybrid and multi-cloud platforms
Connectivity
Truly carrier-neutral and rich interconnect ecosystem
Visibility
AI/ML-driven Intelligent analytics for informed decisions
6

reasons to choose Sify Data Centers for your digital priorities
Scalability
11 pan-India data centers with more than 100 MW IT power. To add 350+ MW by 2025
Sustainability
More than 200 MW green power currently contracted
Reliability
Operational excellence with 99.99% uptime
Agility
End-to-end managed services across DC, hybrid and multi-cloud platforms
Connectivity
Truly carrier-neutral and rich interconnect ecosystem
Visibility
AI/ML-driven Intelligent analytics for informed decisions