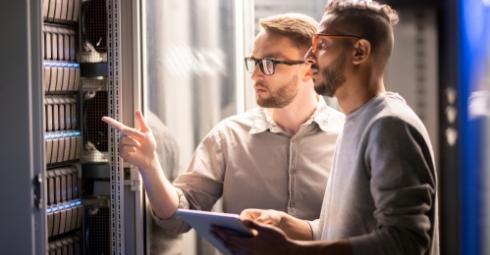 Comprehensive data center solutions at Mumbai, Noida and Chennai help leading US cloud security company to build and fortify go-to-market plans​
Project Objective
To build multiple points of presence and to address the growing business challenges of the customer. To help the client in their go to market strategy by providing colocation services at Mumbai, Noida & Chennai.​​
Project Model
Infrastructure as a Service (IaaS) model​
Sify's Uniqueness
Sify's data center footprint across the key markets of India
Value proposition and competitive pricing​
Carrier-neutral facilities and 24×7 onsite support. ​
Sify's ecosystem to provide one-stop-shop solutions to customer​
Integrated Value and Outcome
Data center services at multiple locations were provided starting from Noida and Mumbai.​​
Sify's unique value proposition helped the client to expand its service with Sify at Chennai. ​
Sify provided secure and reliable infrastructure.​
The project was completed within given timelines and helped customer to start their operations. ​
Value for Client
Sify has secure infrastructure and follows global standards which the client complied with​
On-time delivery of project helped client with timely go-live and operations kickstart.​