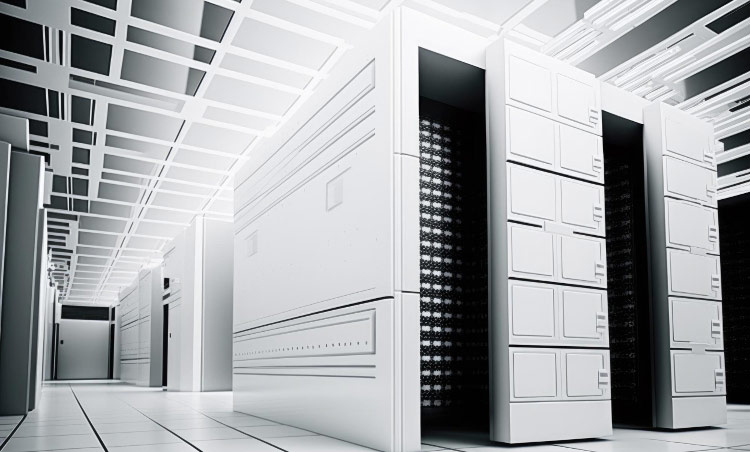 Data centers have evolved into becoming a crucial component of the digital IT infrastructure of many global enterprises today. The demand for data center services in India is experiencing remarkable growth as enterprises aim to deliver superior customer experience, accelerate innovation, and become digitally enabled.
According to 6Wresearch, the data center market in India is expected to grow at a CAGR of 10.7% during 2021-2027. This growth can be attributed to key drivers such as the Indian government's push towards digitalization, increasing Internet penetration, data sovereignty, accelerated cloud adoption, increasing usage of IoT, and the rollout of 5G. Similarly, according to GlobeNewswire, the value of the data center market in India is expected to rise to $10.09 billion by 2027 at a (CAGR) of 15.07% in the period of 2022 to 2027.
Managing a data center in India is getting more intricate by the day in today's digital landscape. Enterprises find managing data centers to be complex and time-consuming. They need professional expertise, substantial budgets, and excellence in IT infrastructure execution to manage data centers. To meet the evolving digital demands and ensure business continuity, enterprises are now resorting to colocation, i.e. outsourcing of data center management to professional service providers. This delivers cost savings and a range of benefits, including access to subject matter experts, improved operational efficiency, agility, scalability, risk mitigation, enhanced security, and compliance with industry regulations.
Advantages of colocation of data center management
Here are a few advantages of colocation of data center management for enterprises:
Cost Savings: Building and maintaining a data center requires significant capital investment and operational expenses. By leveraging the model of colocation of data center management, enterprises can transfer these costs to a service provider that has already invested in infrastructure, equipment, and personnel. This empowers enterprises to free up capital that can be redirected toward other strategic initiatives. Additionally, it can help businesses avoid losses incurred from downtime and data breaches in the long run. Moreover, colocation positively impacts Water Usage Effectiveness (WUE) and Power Usage Effectiveness (PUE) by promoting improved energy efficiency. Utilizing the capabilities of Artificial Intelligence and Machine Learning, data centers can experience savings of up to 8% to 10% on PUE. This not only contributes to environmental sustainability but also helps enterprises meet their energy efficiency goals, while maintaining optimal performance and increased savings.
On-demand Scalability: When a business grows, its IT requirements change significantly and may require additional space, computing power, and capacity. Colocation enables enterprises to easily scale up or down as per requirement without incurring additional capital expenses or disrupting their business operations. Data Center service providers can quickly deploy new servers, storage, and network infrastructure or adjust existing configurations to meet changing business needs.
Automation and AI/ML: Implementation of AI/ML requires careful consideration across multiple parameters. Providers of colocation data center management services can handle large volumes of data, integrate with existing solutions, and enable predictive maintenance, which ultimately helps enterprises gain deeper insights for faster decision-making, automating processes, and delivering increased efficiency & security.
Access to Subject Matter Experts (SMEs): Colocation of data center management gives enterprises access to subject matter experts who possess specialized knowledge and experience in data center operations. They come with skills, guidance, solutions, and recommendations that can help enterprises optimize performance and minimize risks as well as free up internal resources for performing core business operations.
Enhanced Data Security: Data security has always been a major priority for enterprises. With data dispersed across multiple touchpoints in a hybrid work model, enterprises need a multi-layer security framework. Service providers ensure comprehensive security measures across the physical security of a DC and the data hosted across on-premise, colocation, or edge to cloud. Specialized service providers come with the expertise and systems to meet industry regulations, protect sensitive data, and minimize compliance risks. Enterprises must make sure that service providers offer:

A designated Security Operation Center (SOC) to ensure robust and resilient security
Faster intrusion detection and prevention through multiple protocols
Data backup and recovery in different seismic zones
Compliance with the latest data privacy regulations and industry standards

Adherence to Service-Level Agreements (SLAs): By adhering to the pre-defined SLAs, enterprises can enjoy benefits such as improving operational excellence, accountability, performance monitoring, risk mitigation, and cost optimization. SLAs also ensure service providers deliver the expected quality of service, provide regular reports and establish procedures for addressing issues and non-compliance penalties, which benefit enterprises.
Improved Reliability and Business Continuity: Colocation enables enterprises to improve reliability and business continuity through specialized expertise, scalability, planning, and improved security measures. Enterprises can leverage the experience of service providers, scale resources efficiently, and solve issues proactively. This ensures there are no disruptions in business operations.
Constant Technological Advancement: The colocation of data center management provides enterprises with constant technological advancement, including cloud on ramp capabilities. Service providers offer expertise in emerging technologies, regular infrastructure upgrades, access to cutting-edge technology, flexibility, and smooth integration through private direct connections to the cloud. It allows enterprises to be resilient and future-ready without compromising on technology and connecting their on-premises infrastructure to cloud computing systems.
Evaluate your data center needs to make the right choice
When an enterprise identifies a service provider for data center management services, it must evaluate its options based on its unique business objectives and digital priorities. Enterprises must go beyond the basic minimum criteria and focus on key differentiating factors. They must choose a service provider that focuses on:
Cloud vision and strategy
Hyperscale partnerships
End-to-end managed services across multi/hybrid cloud environments
Interconnect services to other sites and partner ecosystems
Colocation of data center management can be a valuable strategy for enterprises looking to maximize their IT resources and stay competitive in today's rapidly-advancing digital landscape.
Sify Technologies has been providing reliable and robust data center services for the last 22 years, with a razor-sharp focus on innovation and new technologies. With the objective of delivering delightful experiences, enhanced efficiency, and desired outcomes to our customers, we have equipped all our data centers in India with automation through AI/ML capabilities. This has resulted in creating a sustainable ecosystem of connected data centers. We offer enterprises benefits such as zero downtime, reduced capital expenditure and operational expenditure, and around-the-clock support through our bankable digital data center infrastructure. Our efforts have delivered up to 20% improvement in the turnaround time to deliver critical projects.
What's more! We also help enterprises realize up to 300 person-hour savings every month by automating customer billing. Our predictive approach to maintenance helps enterprises realize up to 20% reduction in MTBF, up to 10% improved MTTR, and up to 10% reduction in potential downtime. We comply with all the global standards and policies to prevent enterprises from penalties due to non-compliance.
Learn how our state-of-the-art data centers enable enterprises to achieve their desired business goals.