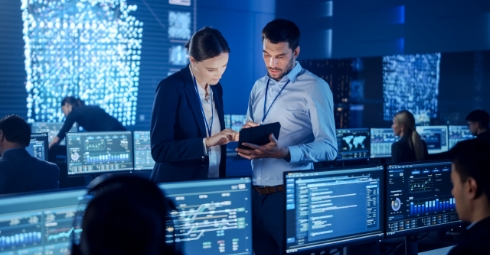 Privileged access management solution to reduce organization's attack surface, and prevent, respond to, and mitigate damages​
Project Objective
Sify helps organizations with its Privileged Access Management solution that helps to reduce their attack surface and prevent and mitigate the damage arising from external attacks as well as from insider threats or negligence. The central goal is the enforcement of least privilege, defined as the restriction of access rights and permissions for users, accounts, applications, systems, devices and computing processes to the absolute minimum necessary to perform routine, authorized activities.​
Project Model
Platform as a Service (PaaS) Model​
Sify's Uniqueness
To keep up with ever-evolving cyber threats, Sify's Technology Innovation Center works continuously to improve security processes and solutions.
Integrated Value and Outcome
Central SOC operated from Chennai​​
Pay only for privileged user count and get unlimited device integration​
Secure access to administrative users to manage the respective endpoints​
Session recording to track administrative changes​
Automated password refresh cycles to manage compliance​
Custom administrative access workflow for access authorization​
Value for Client
Sify provides a highly effective Privileged Access Management solution that helps in managing, controlling and monitoring privileged user activities whilst implementing the principle of 'least-privilege'​
Published on: 01 August 2022