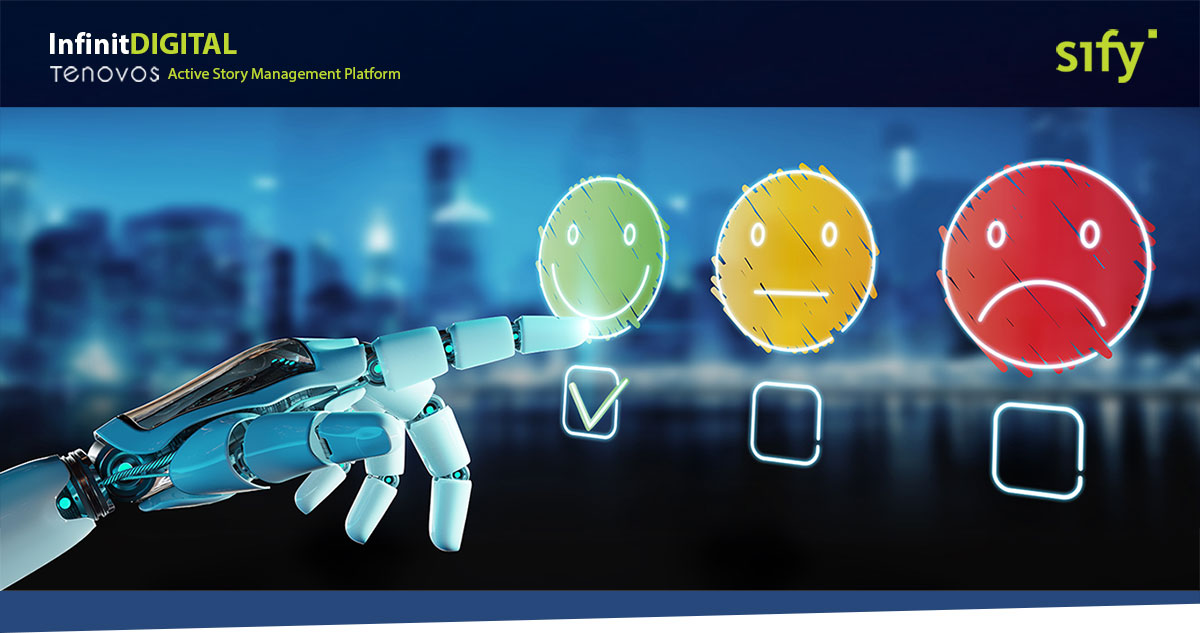 Leverage AI/ML to manage your digital assets for a compelling customer experience!
InfinitDIGITAL – Tenovos Active Story Management Platform
To attract the modern buyer, you must be able to quickly deliver content that feels relevant to them. Deliver the right content at the right time to the right target audience with a compelling story across various channels and platforms.
Thanks to InfinitDIGITAL – Tenovos digital asset management (DAM) platform that modern enterprises can use to easily manage, move, and measure the efficacy of digital assets that serve as the building block of those brand stories.
Platform Capabilities

Story Management
Organise, Tap and Govern
Reimagined DAM where marketers, creatives, and producers come together to create data-driven stories that get results.

Story Orchestration
Create, Approve and Share
Powers easily customized workflows that allow groups to work collaboratively wherever they are.

Story Activation
Publish, Analyse and Optimise
Analytics and asset intelligence engine. that aggregates data to generate insights, reports and KPI performance.
Sify's Transformation Solutions
Digital Services
Cloud & Data Center Services
Network Services
Managed Security Services
Copyright © 2022 Sify Technologies Limited. All Rights Reserved.