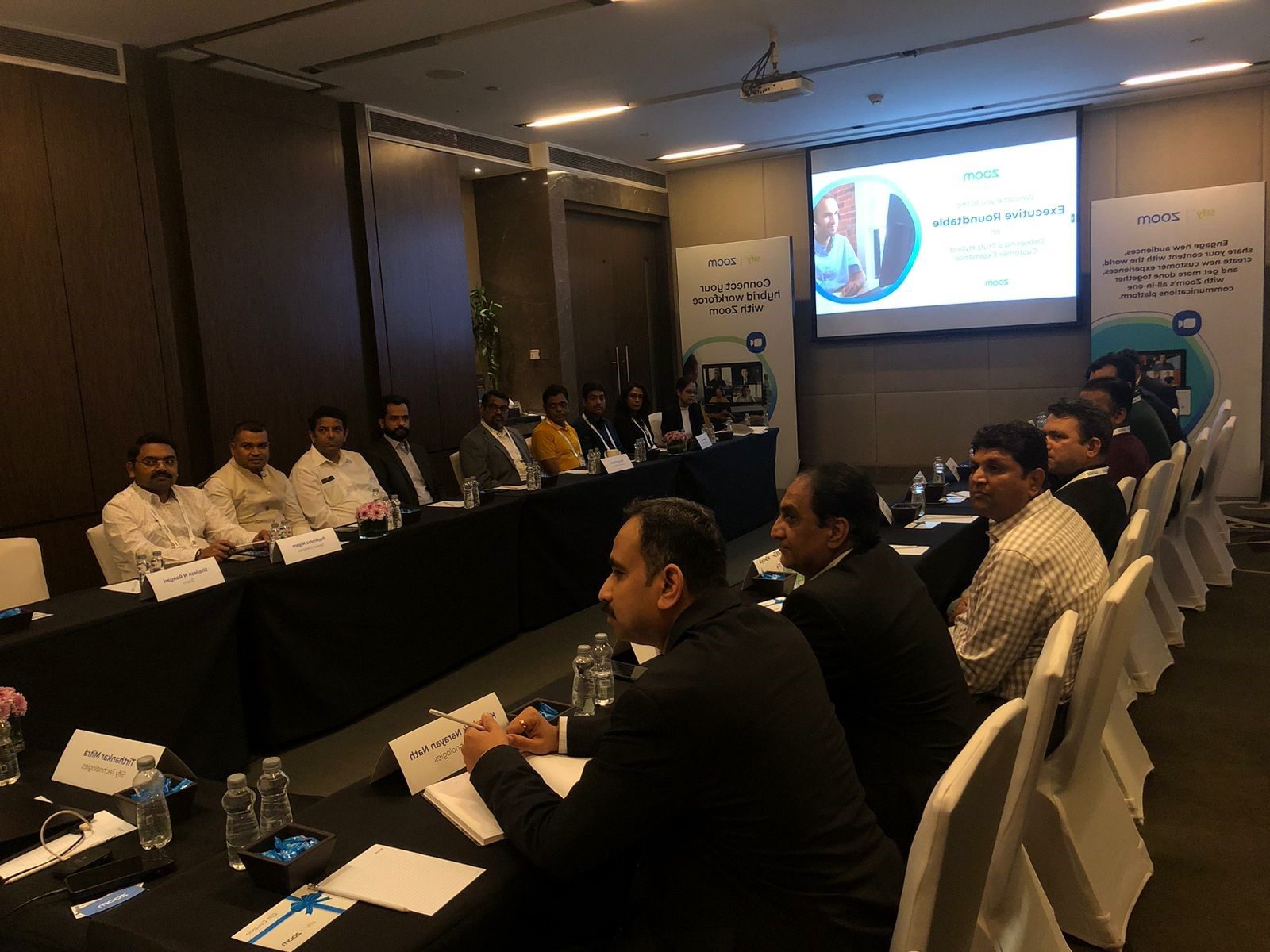 Sify, in partnership with Zoom conducted a RoundTable conference on "Delivering a Truly Hybrid Customer Experience" for MRD Segment.
The 90-minute discussion, moderated by Tirthankar Mitra, witnessed 12 CIOs share their valuable insights on how organizations are having to rethink traditional customer service business models and pivot to generate a positive experience that re-establishes brand stickiness.
Key points highlighted during the engaging discussion:
Role of employee experience and empowerment of internal teams in customer retention and satisfaction.
Importance of building better synergies between teams to elevate the overall customer experience.
Role of Sify in addressing these and how Sify can help Cooperative banks to take the next step towards Digital transformation.
Emerging trends with regards to adoption of collaboration solutions in building trust.
How does an enterprise create a positive CX that establishes brand stickiness.
Venue
The Westin Hotel, Goregaon, Mumbai, Maharashtra
Date
16th Dec 2022
Time
06:00 pm – 10:00 pm
Partner
Zoom