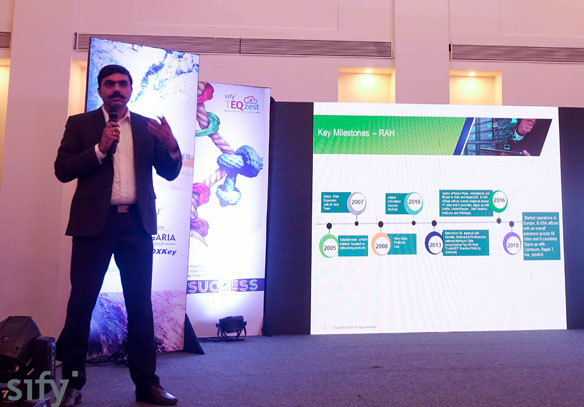 Sify Safescrypt Business Partner Conclave and Awards 2018 was the 1st national event of its kind where partners were awarded for their achievements. These partners help in maintaining Sify's leadership position in the digital security certificate business. Over 65 leading partners came together and shared their experiences with Sify, to grow the market further.
Sify showcased the features and process upgrades of the next-gen Safescrypt product portfolio. Sify appraised the partners about their performance and acknowledged their contribution during the Awards.
The partners shared their suggestions and feedback to evolve the organization process for helping Sify in retaining its leadership position in the market. Sify thanked all the Partners for making the event a huge success. Sify thanked all the Sponsors for their support in the successful conduct of the event.
Venue
The Lalit Golf & Spa Resort, Goa
Date
23rd November 2018 – 24th November 2018
Organizers
Sify Technologies