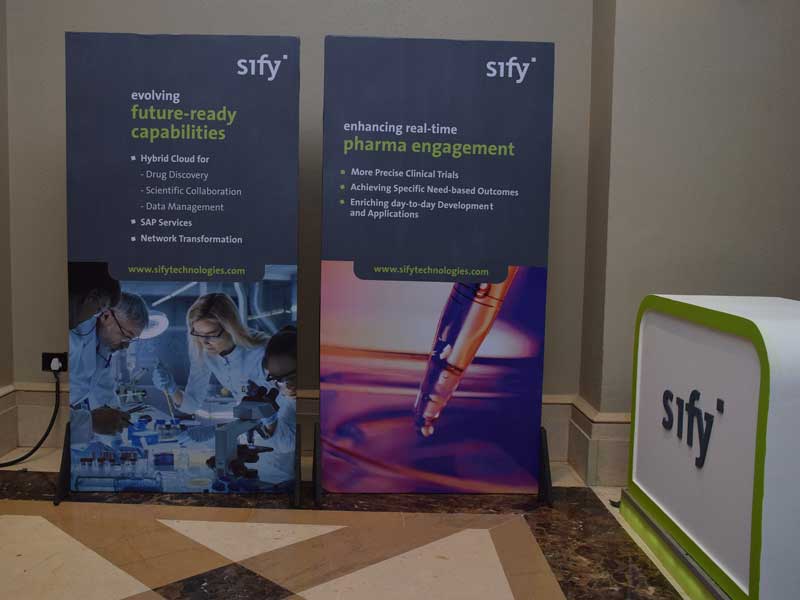 The event has helped Sify to position itself as a focused player in the Pharma vertical. Through the engagement, the audience came to know Sify as a one-SLA partner that is capable of taking care of all the IT-related needs for an IT leader.
The roundtable workshop also highlighted several pain points of the pharma vertical where Sify's outcome-based models were highlighted and customers were keen to know how Sify can offer various outcome-based models in transforming their ICT space.
We got an impressive footfall of more than 50 people. There were positive interactions with prospective customers in our Experiential Zone.
Surajit Chatterjee (CoO-West) & his team were spearheading the entire Networking Session along with Sify's Sales Leadership Team.
Venue
JW Marriott, Mumbai
Date
13 Dec 2017
Organizers
Exito