No matter how fascinating or engaging your material is, if it is not given to the audience via an easy-to-use and navigate distribution platform, you risk losing your audience or at the absolute least, frustrating them unnecessarily. That is why, when it comes to investigating and selecting the proper content delivery platform, such as a Learning Management System (LMS) or learning portals, having access to professional guidance is critical.
LMS Implementation
Sify has successfully executed several grounds-up LMS implementations as well as upgrades for enterprise customers. In addition, Sify has extensive experience in consolidating fragmented learning systems into a unified global learning platform for large multinational corporations.
Sify's consultants have expertise in configuring the LMS to meet specific business requirements. Sify's seasoned team can configure the LMS to address business rules, processes, and workflows specific to various business divisions and groups within the enterprise.
LMS Integration & Migration
Sify has capabilities in customizing the LMS solution to meet specific business needs that are not met by the out-of-the-box functionality. These customizations can range from new front-end workflow modifications to integrations with various enterprise systems. Sify has implemented middleware for LMS applications by developing web services that extend the functionality and capability of the LMS.
Sify has integrated LMS platforms with most enterprise business application systems, such as ERP, HCM and CRM. Sify has delivered single sign-on functionality to a large number of users.
Sify's LMS team can help configure all the out-of-the-box reports or build custom reports to help monitor the usage and effectiveness of the LMS.
Data Migration

Through the use of custom scripts and built-in migration tools, we provide seamless data migration from one database to another.

Web Services Integration

Sify eLearning provides complete integration and customization of Web services components of the Saba Learning Management.
LMS Hosting & Support
The Saba LMS is a total training and learning management environment based in the Saba Cloud, managed by Sify to help your people succeed and grow.
The Saba Cloud platform is used by over 31 million users in 195 countries, and now Sify has partnered with Saba to bring you their premium cloud-based training and learning management system features.
The Saba LMS is versatile, convenient, and effective. This platform can be employed to create and deliver learning modules for compliance, on-boarding, individual coaching, sales training, and continuing education courses.
Instruction and certifications are accessible wherever your employees are.
Test results and further statistics are automatically archived.
Reporting, analytics, management capabilities, and embedded Web and video collaboration, features are built-in.
Support
Based on your business needs and resources, we offer different technical support options for the Saba LMS.
eLearning Cornerstone OnDemand
Sify eLearning brings you Cornerstone OnDemand, the market-leading learning and talent management solution for human resources as a cloud-based service.
With 26 million users across the globe, Cornerstone OnDemand is the market leader in talent management solutions. This solution integrates the full lifecycle of human resource processes - from recruitment, to training, to succession planning. Sify makes Cornerstone OnDemand available as a cloud-based service that can be accessed from your office or on the go. We also manage all maintenance, updates, and support.
Sify eLearning partnered with Cornerstone OnDemand to make this valuable human resources service available to our customers due to its feature-rich, highly cost-effective solution which helps HR managers manage workforces large and small.
Large global enterprises can centralize employee data to acquire a high-level view of corporate resources and to align people to organizational goals.
Small businesses that need to keep up with growing employee needs, and institutions with high attrition rates that need to retain and attract a quality workforce will find Cornerstone OnDemand an invaluable tool.
Learning Portals
Consolidate all of your company's learning resources in an online learning portal designed by Sify, in a custom-made learning portal.
In a learning portal, an online learning resource repository, employees can access all of your organization's learning resources including learning tools and training content.
Sify designs learning portals for an easy and interactive user experience. Available anytime and anywhere, from fixed or mobile devices, our learning portals make training readily accessible to all employees.
Sify learning portals
Easy to navigate

So users can find the training they need and create their own learning programs

Highly flexible

To accommodate diverse training content such as courseware, multimedia presentations, podcasts, videos, PowerPoint, and manuals

Collaborative

With communication apps to encourage social learning, teamwork, and feedback, including discussion forums, messaging, email, calendars, share and like options, and chat
Secured

With login authentication to allow access only by registered users and to protect private business information

Device-agnostic

Accessible from PCs, mobile phones, or tablet computers
SCORM, AICC, xAPI Integration
SCORM is an eLearning standard originally developed by the Department of Defense (yes, really!). It defines content format specifications. It is used by course authoring tools, such as Articulate Storyline and Adobe Captivate, to ensure that the resulting output can be delivered in different LMS systems.
Although it is often criticized for its complexity and lack of sufficient mobile/tablet support, SCORM content is very prevalent in legacy content and traditional LMS scenarios.
Testing
Sify specializes in providing end-to-end testing services in the learning domain. Sify has significant experience in testing learning content for compliance with AICC/SCORM industry standards and compatibility with LMS platforms such as Saba, SumTotal, GeoLearning, Plateau, Moodle, LiveWire and other proprietary LMS systems.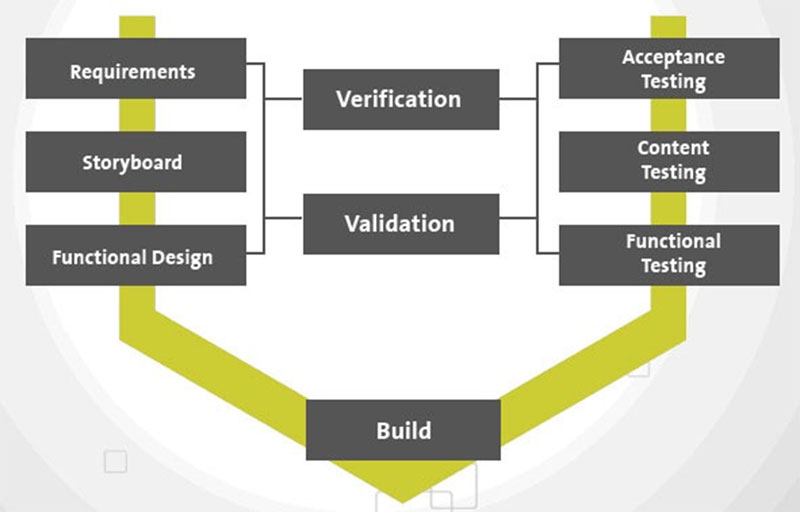 Testing Capabilities
creating the test plan and specifying the testing strategy/methodology
writing test scenarios and test cases/checklists (with Requirement Traceability Matrix [RTM])
generating test report with in-depth analysis for each testing phase with an effective internal bug tracking tool in place
performing content & functionality testing using rigorous testing methodology
assessing gaps in the developed courseware/assessments against the Requirement Specification document
performing Root Cause Analysis (RCA) for client reported defects (if any) to avoid similar defects in current/future projects
testing content for localization across multiple languages
Livewire
Sify's LiveWire LMS allows you to create, manage, and track a variety of training and educational content in an all-in-one organizational learning environment.
Available either as a cloud-based service or as an app hosted on your own servers, Sify's LiveWire Learning Management System provides tools for training module design, a documentation repository, and administration and tracking features. It's an entire virtual training department at your command.
With LiveWire, your employees can learn at their own pace. They can select from a variety of training environments-virtual classroom, Web-based, in-class-or training formats. To gauge the effectiveness of training modules, LiveWire training modules include assessment tests and progress reports. To get the most value out of your training, managers and employees are given complete control of their learning system, making them more accountable for results.
As part of the LiveWire LMS, administrative functions for learning supervision, user profiles, security, and site management are included
Training content design

With over 12 years of experience in learning design and management, Sify can provide world-class training content to match the needs of your business. Furthermore, we design innovative, multimedia learning modules in multiple languages and courses can be accessed on a variety of devices including smartphones and tablet computers.

Assessment and reporting

Sify's LiveWire Learning Management System includes tools to easily develop self-paced assessments to gauge learning effectiveness. On successful course completion, employees are provided online certificates. The system also includes integrated, in-depth reports to provide insights to fine-tune your training's the learning process.

User profiles

Customized user profiles are available in LiveWire for learners, instructors, content creators, college administrators and system administrators.

Domain management

The learning management system allows for the logical segmentation on users into different courses or groups and even multiple institutes under one management domain.
Collaboration

Users collaborate and share information using the various collaborative features of LiveWire. They can form discussion forums, chat with fellow learners and instructors, conduct polls and surveys, and provide feedback during or after a course.

Email templates for the training lifecycle

Email templates simplify the dissemination of information of course details, registration, completion, and upcoming classes. Customized notifications can also be created by administrators to meet your company's specific requirements.

Deployment models

Sify LiveWire is available as a Cloud-based, software-as-a-service that is hosted in the Sify Data Center. This option offers substantial savings in infrastructure, software licensing, and support costs. LiveWire is also available in an on-premise deployment managed by Sify with the application hosted on your server.