The world around us is changing at an unprecedented rate. During 10,000 people are expected to retire every day in the United States over the next decade. Imagine a crowd of 10,000 people going out the door, never to be seen again. It's not 10,000 "bodies" walking away, but 10,000 "brains" with decades of information, knowhow, experiences, and wisdom flowing out. Consider the world's loss.
Furthermore, nearly every company contains legacy papers, manuals, training materials, artifacts, and other resources that are locked away, never to be seen by legions of learners eager for morsels of wisdom gleaned through years of toil, hard work, and experimentation.
Sify's process, learning programs, expert films, knowledge-sharing workshops, coaching programs, and knowledge management artifacts are some of the ways Sify's Knowledge & Content Transformation services assist to uncover buried corporate expertise and bring it out into the open.
Show us what you have stashed away in the archives of your company, and our Learning Experts will show you how to turn your information into something that can inspire and transform your workforce.
ILT to RAPID CBT/WBT
We transform your Instructor-Led Training to Computer-Based and Web-Based Training for on-demand courses and asynchronous learning. We have a variety of options in which to transform your ILT into CBT or WBT.
CBT/WBT (Computer Based Training/Web Based Training)
Our Web-Based and Computer-Bases Training programs give learners and trainers the advantage of self-paced, asynchronous on-demand courses, in which learners are not reliant upon real-time facilitation or collaboration.
PPT to Rich Media CBT/WBT
Sify eLearning has created media rich web-based training programs using graphics, animations, simulations, audio, and video.  They provide compelling learning experiences that ensure learners receive the information and knowledge required to succeed.  Sify has delivered business simulation courses for scenario-based or method-based learning that provide a realistic environment to learners for knowledge assimilation and performance enhancement.
Instructor Led to Virtual Instructor
Sify has several years of experience in developing instructor-led training courses that use a highly interactive and customized approach to ILTs.  Sify's learning methodologies include role plays and activities to provide a learn-by-doing environment and an opportunity to blend learning solutions.
WBT to Mobile or Tablet
For existing Web-Based Training, we can take your training to the next level and adapt it to Mobile or Tablet applications. Our mobile learning solutions offer easily accessible content for field employees. Learning, solutions, and product showcase apps can be accessed and shared on mobile devices.
With web-based apps employees can attend a class or a conference or receive support directly on their mobile devices or computers. In the field, mobile workforces such as engineers, sales professionals, and customer support specialists benefit greatly from mobile apps.
Sify Mobile Learning Solutions address the needs of this mobile, geographically dispersed workforce, as the apps are specially designed for use anywhere, anytime, and on all platforms and mobile devices, providing your employees with freedom and flexibility.
We can take your existing training, support, or demonstration content and adapt it to a mobile presentation format, to meet your industry-specific and business needs.
Mobility Solutions - For Just-in-time Learning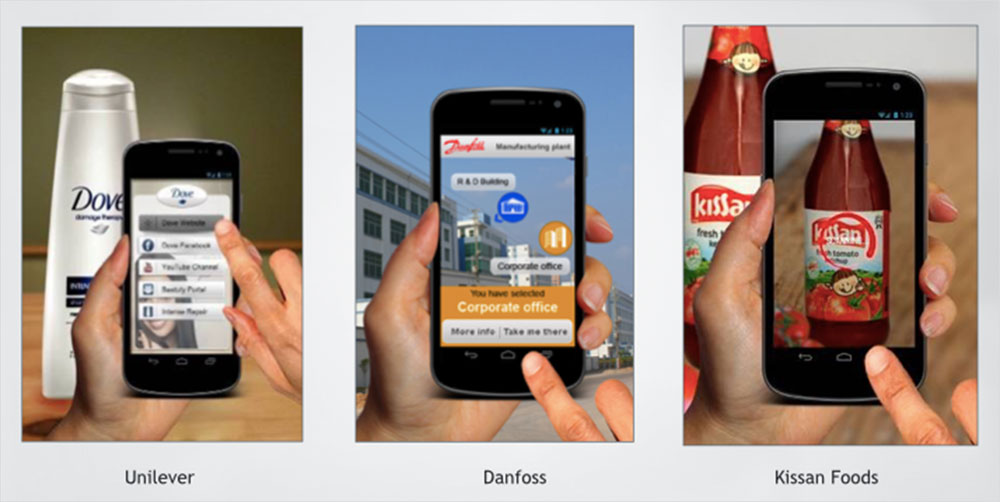 Virtual Reality QR code-based App for product exploration & consumer relevant information.
Anywhere learner app

Widely used by employees in retail environments to access training concepts, strategies, and suggestions while on the job.

Performance support app

Provides product and service support to employees in the field, such as on-site engineers, sales executives and pharmaceutical representatives.

Mobile augmented reality app

Immersive learning through the use of augmented reality technologies.

Just-in-time learning app

These small training modules can be accessed by employees when needed (especially suited for troubleshooting and product demos).
Content Repurposing
As your organization incorporates eLearning into your organization's delivery of training, it is important to keep in mind the efficiencies of eLearning development. By improving the speed and quality of eLearning content development, you can reap the benefits of eLearning content repurposing.
For creating a sustainable and budget friendly eLearning development strategy, we help your organization to build the scope for eLearning content repurposing, when creating your custom online training content.
The top-most benefit of Repurposing Learning Content is an increased speed of development, in addition to the consistency of content and assurance of interoperability. The utilization of the learning objectives saves time, increases production, and maintains the consistency of content and delivery.
On a large-scale, transformation of content can be transformed from one medium to another. This includes converting printed or digital learning content, such as presentation created in PowerPoint, into online courses.
Legacy to Responsive
Responsive eLearning has become quite essential to create multi-device eLearning or mobile learning. It enables learners to access the eLearning courses from their preferred devices. As eLearning designers, we develop eLearning content such that it works swiftly and smoothly on every device.
Responsive eLearning Design is the eLearning that adapts and responds to all devices. It is fluid and flexible in nature. The content (layout and structure) restructures itself to fit the screen size depending on the learner's device.
The advantages of transforming your legacy content to responsive content include the following:
Less development time and cost-effective
Scope for customization – content can be easily updated
Onscreen elements are resized as per the screen
Better look and feel
Eliminates the need to scroll to the next section.