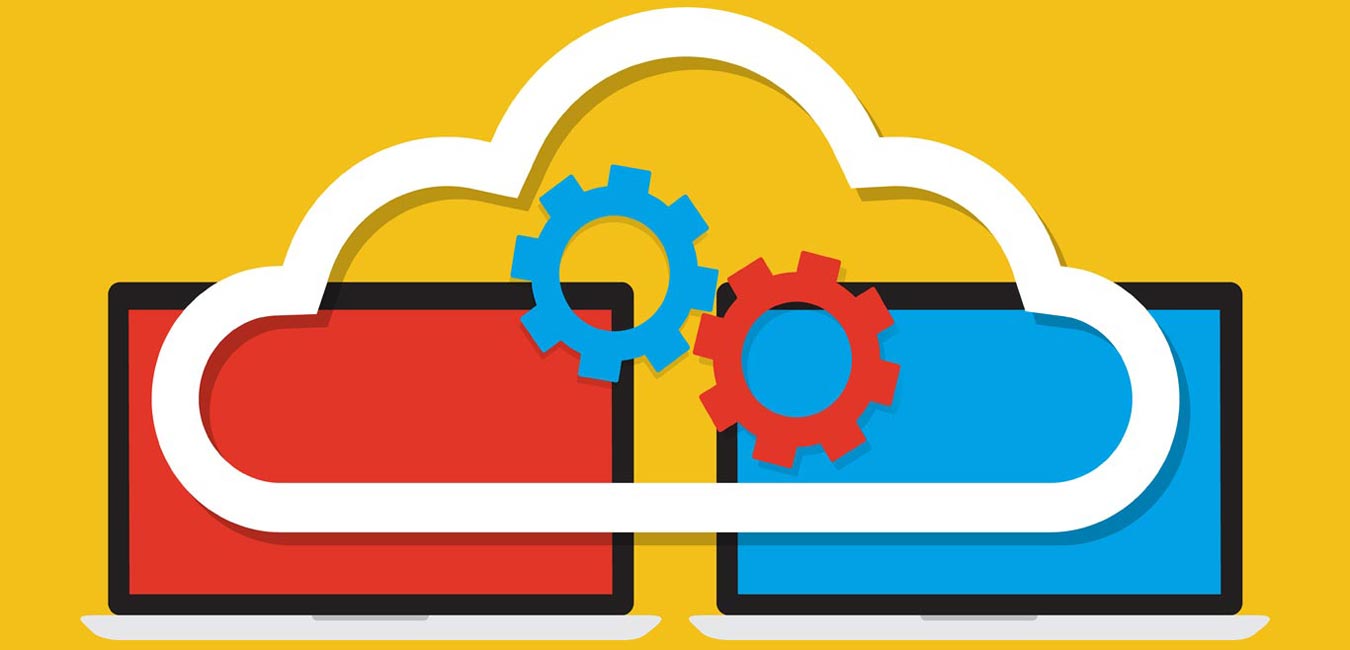 As cloud adoption accelerated, service providers listened to their customers experiences and problems; tweaked and optimized their cloud solutions to create the Hybrid cloud solution – a cloud platform with the benefits of both the public and private cloud. Hybrid cloud allows enterprises to cherry-pick the cloud solutions that provide the perfect balance between their business needs and budgets.Its no surprise, that hybrid cloud has seen the fastest adoption rate in the last year, with over 70% of enterprises deploying hybrid systems. But what exactly makes it so popular in the business IT world?Here are the reasons..
Best of both clouds
Public cloud offers flexibility, scalability and cost benefits, while private cloud allows greater control and complete data security. With a hybrid cloud platform, businesses can merge the two cloud models to maximize benefits while minimizing the risks. Companies can keep sensitive data on their private servers and use public cloud for running less critical applications and larger workloads.
Cost benefits
After deploying hybrid cloud, businesses can count on a quantifiable reduction in costs. The pay per use models drive cost efficiency and reduce wastage of resources.
Enhanced security
With the flexibility of storing sensitive data on dedicated servers, the biggest cloud concern around security has finally been laid to rest. Businesses do not need to miss out on the advantages of cloud computing while prioritizing compliance and security.
Are their challenges in moving to Hybrid Cloud?
As with any migration to new systems, deploying and operating hybrid cloud also has its fair share of complexities. Building a complex hybrid system needs skills and strategy and can get expensive if not handled and planned well. The biggest challenge lies in integrating data with applications and ensuring compatibility across the two levels of infrastructure.
But with increasing adoption of hybrid cloud systems, it is obvious that service providers and businesses have found a way to successfully deploy and integrate hybrid platforms in diverse business settings.
With almost 95% businesses using cloud in some form or another, the business world has accepted cloud computing as an inevitable IT structure. The debate has moved on to the pros and cons of the various cloud platforms. With the hybrid model the search for the perfect platform, with all the advantages and none of the risks, is finally over.
Sify offers Public, Private and Managed Cloud services, leveraging enterprise-class technology to guarantee high availability, performance, scalability and security. The services are a testament to Sify's proven expertise in Cloud services and are offered in customizable, cost-effective models that are easy to deploy and use. The breadth of Sify's expertise in end-to-end IT services makes Sify the ideal partner to manage the full spectrum of the IT needs of all organizations, across sector and scale.