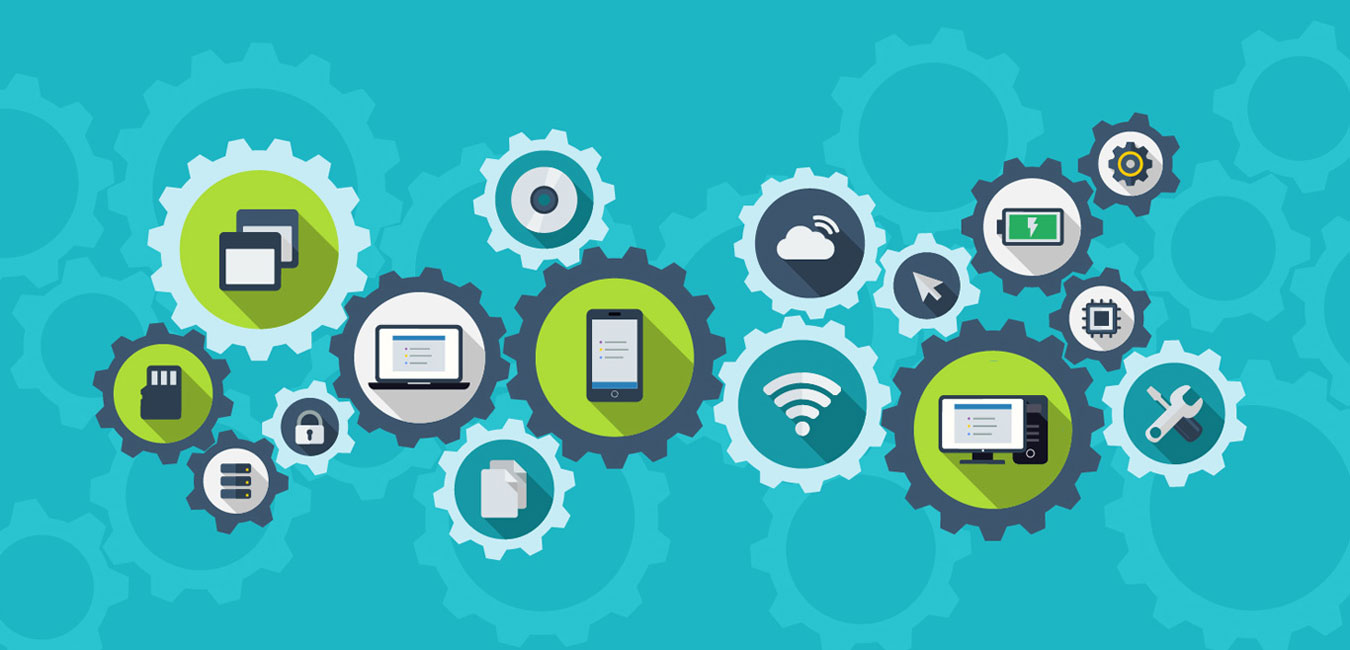 An increasingly connected world needs a smarter, faster and much more agile technology driver.
And this new business paradigm demands much more secure networks and storage, more efficient and completely clear communication and collaboration. Anything less than perfect will instantly become an Achilles heel of any enterprise, jeopardising their market status, reputation and in some cases, even existence.
What organisations need are domain-specific, integrated solutions than can transform the IT infrastructure, providing better focus on their plans for increasing asset productivity, thus contributing significantly to business growth. Transformation that leads to adoption of more agile, innovative tools and practices drive lower TCO and higher RoI for enterprises. A deep drive analysis of an organisation's operational structure can actually identify the areas where transformational integration of technologies can achieve this business value.
Communication being the stronghold of enterprise operations today, anytime -anywhere access of data and systems information can be the differentiating factor between a good business plan and an excellent one. Deployment of emerging technologies that make a single platform communication a reality, that connect stakeholders across geographies, time zones and business interests- is a process outcome of transformational integration of collaborative and communication technologies. What is needed is a partner that can support through the giant leaps in a constantly evolving networking technology landscape. Simply because to grow, every organisation needs a real time, converged, application oriented network infrastructure – to achieve productivity and efficiency at a reduced TCO.
Ensuring these systems and the infrastructure is secure is critical, integration of all functionalities needs to be protected by extremely efficient security tools and applications. Enterprises need a partner who can provide state-of-art correlation technology including vulnerability and threat correlation with a robust and pre-emptive cyber threat intelligence framework. This framework should also be equipped to assure real-time risk monitoring and modelling for critical assets. Without a doubt, this level of support would need expertise and proven value on remote monitoring and management of networks, servers, applications and managed security services that ensure each aspect of IT infrastructure is free of threats and risks.
Between 2013 and 2010, data is more than doubling every year, says an IDC report. By 2020, human world will have created 44 zeta bytes of data. Are we ready for this deluge? And the zillion dollar question is, where are enterprises going to store all this data? Virtualization can help engage cloud storage, but innovative Data Center tools can help organisations cut costs of storage while increasing efficiencies. Virtualised Data Centers ensure effective and robust IT infrastructure for all critical business needs for every organization, working on consulting and design/product supply/deploying and managing services, etc. These are the pillars for IT transformation in any organisation and help to achieve its targets of growth.
This Data is invaluable if it speaks to the strategy makers of an enterprise. Communication here needs to be available throughout the enterprise, and assure insightful strategies are created. These strategies will be the drivers of growth, today and in the future.
With communication and collaboration technologies having evolved many times over in the last few years, a unified approach to communication is imperative for every organisation. The ability to efficiently communicate and collaborate across varying medium could be just the edge that drives an enterprise to higher market presence. Convergence across audio, video and other collaborating capabilities- ensuring seamless collaboration between varying devices- this resilient network fabric can provide the ability of real time and synchronous communications within the enterprise, as well as with the suppliers and customers' network.
One of the strengths that organisations that look for in transformational integration support services, is the ability to power communication interfaces with open standards architecture, to make sure that their unified communication is future ready. What also helps is the ability to provide a single user interface, interchangeably between devices and networks. And finally, if these strengths reach out to business applications integration, they can be leveraged to drive a much faster, more agile, scalable and robust business decision protocol. This may mean encompassing clients, geographically diverse teams or backend suppliers- but the net result is driven by clear communication across devices. All that is needed is a robust security deployment to make this entire platform foolproof and completely secure.
At the end of the day, it is time enterprises wake up to the fact that IT processes working in silos may not be the route to success any more. It is only when all systems can be integrated with the objective of transformation, on a single, highly secure platform with converged networks, enabling virtualised data storage and seamless communication between business stakeholders, will an enterprise be ready for the future.
Published on: 12 September 2016