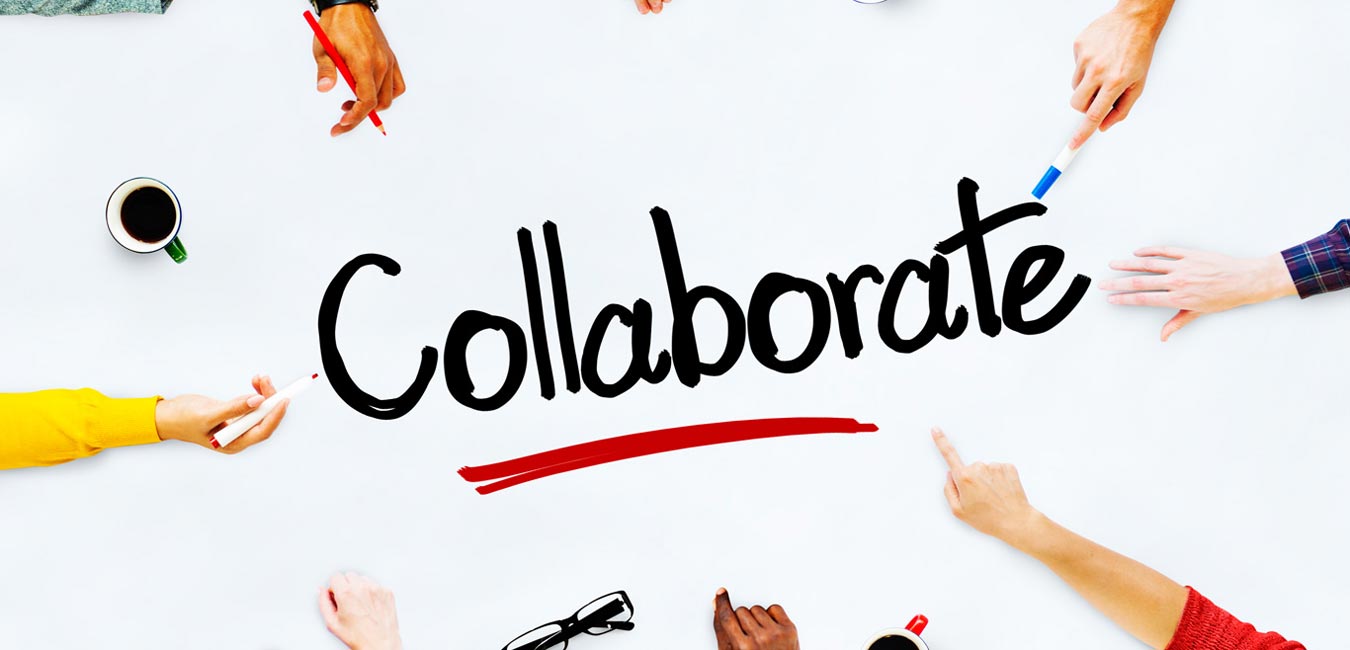 Collaborative tools have taken enterprise by storm, not only because of their innovative nature, but also because of the convenience they offer for the critical processes- client communication and data dissemination. Technology plays a huge part, but collaboration, by nature goes beyond that. Here is some ways on which your collaboration tools go beyond mere technological innovations. And these are the ways that collaboration can be used for giving that edge to the business.
Enables easier discussions and planning
With a collaborative platform that is free of geographical limits, remote working of teams has become a reality. This is a definitive edge, because while it may upset work life balance, certainly it supports teams to get together to share ideas, strategies and information that will create them. Getting the right people together, irrespective of the location, is what drives an efficient operation. In a medium sized organisation, this ability could be the game changer. Online collaboration tools also present the opportunity to create the virtual incubator, and this helps to get everyone on a single platform against boundaries of companies, colleges or even vendors.
Equipped with a file sharing and commenting system, audio as well as video collaboration allows employees and teams to work together real time. It will also save costs of travel, maybe real estate too. Having a clear task board is one of the things online collaboration tools can help you with. This helps to create and share a focussed goal, get roadmaps for everyone to follow and finally, ensure the project and strategy tracking is on the same board- pun intended. With good collaboration tools in place, there are jobs done far more efficiently from participants from across the world, than being in the same room.
The nature of the very basic of idea sharing – brainstorming- also can be changed with collaborative networking that has innovative techniques and tools to share information, ideas, and even record them.
They help shape best working practices
When teams work without spatial and communication inhibitions, it becomes easier to discuss the best practices, and far easier to adopt them. The company's objectives are much clearer, since everything is out THERE, clear and open for discussion. Time delays, trust issues and inability to move forward- all are created because of lack of free and real time communication. Collaboration helps to eliminate that!
Much more efficient resources management
Resources and skilled ones, specially, are a big cost for every enterprise. As the enterprise goes up the value chain, the resources will reduce and there will be an increasing need to do much more with much less. With collaboration, this is supported well. These tools help cut down on redundant and unnecessary communications, high cost means of communication like couriers, or even travel. There is much more that can be achieved with a small, faster, agile collaborative team, and that is the benefit of these tools. Any issues that crop up can also be quickly flagged, resolved and eliminated. Clear conversations that can be tagged from any location, and the ability for the management to follow them- add untold value to the process of strategising- and can be the building block of a very smart company.
Upping employee engagement and morale
Some industry leaders see the engagement advantage as the biggest reason why collaborative tools need to be adopted. This is a modern management outlook, where top-down form of running a company often backfires. Any leader who does not take inputs from employees, but prefers to fire instructions, is more likely to lose people and respect.
Collaboration tools put everyone on the same platform, affording equal visibility to everyone; ideas, making employees feel important, and critical to the company. Nothing makes them more efficient and interested than this realization – that they matter. The manager driven vision of issuing instructions is terribly detrimental to a company's growth, an increasingly people are realising that. Besides, there is the little matter of most young employees being better clued into the social market than the manager level ones. Getting their interest and commitment could be the smartest decision by way of resources management…and collaborative tools could be the best conduit for that.
Knowledge Management benefits
The same collaboration that helps sharing ideas and forming the most well informed strategies, will also enable collaborations for the knowledge repository within the organisation. Normally, most enterprises have a KM database, that no one really manages or knows about, hence very little utilisation happens. Data that is kept in some obscure corner of the server may be valuable but its real worth only issues when it is utilised for the company's benefit. With collaborative tools, it can be used by teams globally or at least enterprise wide, to create the best strategies, driving the company's growth. This pooling of data, information and insights could be the catalyst that your enterprise needs to get on the fast track!
Tips for Choosing the Right Collaboration Tool for Your organisation
Today any organisation needs effective and efficient Communication among their employees. We call this capability as collaboration tool which is in the form of software and hardware. This collaboration tool has many capabilities i.e. from simple instant messaging, to video or audio conferencing. Some applications may focus on a specific element while others try to incorporate more than one capability.
This application software designed to help people involved in a common task to achieve goals. A collaborative working environment supports people in their individual with collaborative work environment thus evolving into a new class of professionals, e-professionals, who can work together irrespective of their geographical location with many tools stich together. we define Online Collaboration Software as a software application, platform or tool that is delivered as Software-as-a-Service (SaaS), or cloud, or on premises having number of capabilities within one platform, either built directly in, or integrated with other applications.
Online collaboration is a valuable tool for any business that wants to be more efficient and effective and isn't just for companies who had multiple offices located in different geographical locations alone.
Let's discuss some capabilities of collaboration which is being expected by any organisation.
Some groups want their work done through Group Messaging. We should always look for Integrated messaging features. Collaboration on work doesn't always mean two or more people are working simultaneously. At time some document which needs to be reviewed by other team members. This is when messaging can be helpful in moving the process on. Users who are viewing the files should be able to leave the message in the file/document. There should also be an option to share the message privately /personally or with a group. Support of Instant messaging IM should also be integrated in the online collaborative tool OR should be part of collaborative conference tool. Sending IM is efficient way to communicate.
There are many ways of doing online conferencing like WebEx, GoToMeeting, Spontania, video, skype, google hangouts etc. and if you are working on any collaboration tool then you should need to supplement your online collaboration software with one of these services. Also we need to see the number of participants in a single conference, normally many solutions are having 25 participants but again depends on the available bandwidth also. We should also see whether the same conference can work as video and audio both? How many continuous presences are available? Public & private chatting is available? Also we should check if connecting the tool with any hardware H.323/SIP video conferencing codecs is possible or not FROM LAPTOP and vice versa? Normally it needs some Gate way software licenses or hardware to connect H.323 /SIP Codecs. All these collaborative tools should also have capabilities for features like application sharing, desktop sharing, white boarding annotation etc.
Then one of the demands are whether you can record the conference on the host pc or on cloud?
Also we are talking about BYOD i.e. bring your own device be it iOS, android smart phones etc. should have the apps available to join the collaboration services from these smart devices as well.
Finally these collaborative tools appeal to the young
One thing for sure that the young generation, group of young people won't stay unless they're happy with the tools they're provided. Email isn't enough anymore: they expect to communicate much more naturally, just as they do with their friends.
Fail to adapt to this change and you'll quickly be left behind. If your business isn't open to collaborative software with latest communication techniques that suit your employees, you might find it hard to find talented employees to fill the gaps in your workforce.