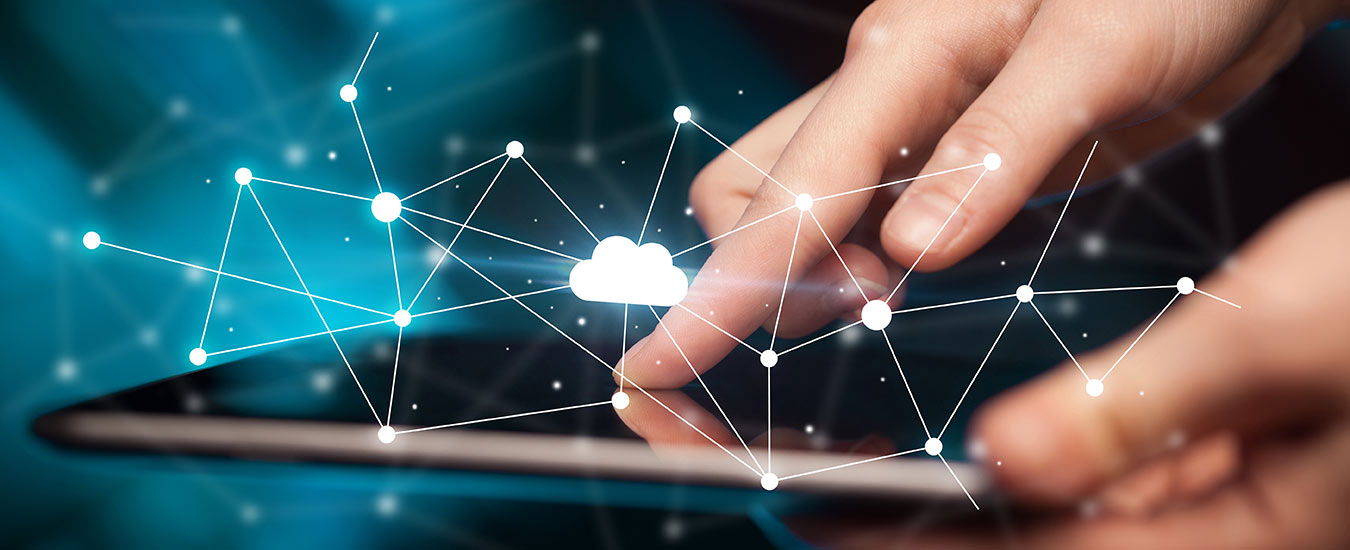 Multiple business applications of an enterprise are usually housed on-premise and on-cloud infrastructure. In a multi-cloud environment, multiple cloud providers build the IT portfolio, which would mean that the company must manage multiple service level agreements. Technically, this environment provides the enterprise with a workload migration capability between different cloud services on demand, depending upon which is beneficial.
However, if the integration of IT systems on a multi-cloud environment are not tightly coupled, it may lead to various issues. In a hybrid environment, clouds can be interconnected, but in a multi-cloud environment, alternative measures must be taken as there are multiple service providers. Integration and orchestration are the standard measures employed to manage workloads in a multi-cloud environment.
A multi-cloud is not a hybrid cloud
A hybrid cloud would have different models for deployments in public and private clouds, but a multi-cloud environment would have multiple service providers who may be delivering services using the same type of deployment. At an advanced level, the tapestry of a multi-cloud system can contain categories of private cloud, hosted private, hyperscale cloud, and hybrid clouds with each having multiple vendors.
Multi-cloud management is challenging as different clouds may not be interconnected as in a hybrid cloud. This adds complexity to the management of resources, capacities, services, compliances, and finances. For governing resources in a multi-cloud, automation tools are often used. On top of it, orchestration can help streamline the functions of these tools. However, using multiple tools for managing different domains can still be complicated. Deploying automation technologies that can work across environments and help manage assets throughout may be beneficial. This can reduce complexity, enhance performance and strengthen the security of the multi-cloud system.
For the system to be agile and to maximize the value of a multi-cloud system, the workloads on the cloud should be properly mapped to specific types of clouds. This makes orchestration and management of workloads across multiple clouds easier in an integrated system. With this strategy in place, the user need not jump between different provisions while orchestrating between different workloads. Moreover, integration enables a combined visibility of all resources such that their costs, logs, metrices, and performance indicators, can be accessed through single interface in real time.
Managing a multi-cloud system
A standard way to approach multi-cloud management would be to create a blueprint for integration and management, in which strategies can be designed for ITSM integration, database monitoring, business process analysis, patch management, and life cycle management. An example of a strategy would be the standardization of resource consumption. A company can standardize the consumption patterns of resources based on the type of cloud and the service provider. For instance, one service provider may be used only for data analytics while others would serve the storage necessities, and a third would be used to work for Artificial intelligence applications.
To be able to manage this multi-cloud environment efficiently, a company needs to have an integrated system of resources. Integration makes it possible to monitor all the available resources, which is essential for the effective functioning of a multi-cloud system. Monitoring enables visibility into cloud networks, specific applications, and even potential threats faced by components of the cloud infrastructure.
Companies cannot take a traditional approach to manage the multi-cloud systems because unlike the earlier environments; resources are not homogenous in a multi-cloud environment. A managed multi-cloud in silos with individual tools can be both difficult and costly. Agility and flexibility of a multi-cloud system cannot be ensured if the complexity persists. Integration can help address such issues by making a multi-cloud system appear like a single system.
For effective management, the integration should be carried out along six dimensions: organization, business, processes, governance, information, and tools. After integration, an IT administrator can use a single interface to access all resources and take required actions for managing them.
Specific applications can be bundled within containers for the ease of maintenance. This packaging also increases the portability of applications as they separate the applications from their runtime environments. The apps within a container can easily be moved between cloud services while retaining their functionality. Based on individual criteria such as cost, availability, and storage space, the organization can freely select a cloud service provider. Containers are particularly ideal for a microservices environment in which software is built in such a way that the applications are broken down into very small components that are easily portable.
A managed multi-cloud service-based environment can always provide agility and a higher level of flexibility when compared to traditional approaches.  Orchestration and integration are the keys to successful management of a multi-cloud environment.  Orchestration can streamline automation, reduce complexities, enhance performance, and improve security.  With integration comes visibility while containerization enables portability and easy maintenance.
Sify's many enterprise-class cloud services deliver massive scale and geographic reach with minimum investment. We help design the right solution to fit your needs and budget, with ready-to-use compute, storage and network resources to host your applications on a public, private or hybrid multi-tenant cloud infrastructure.