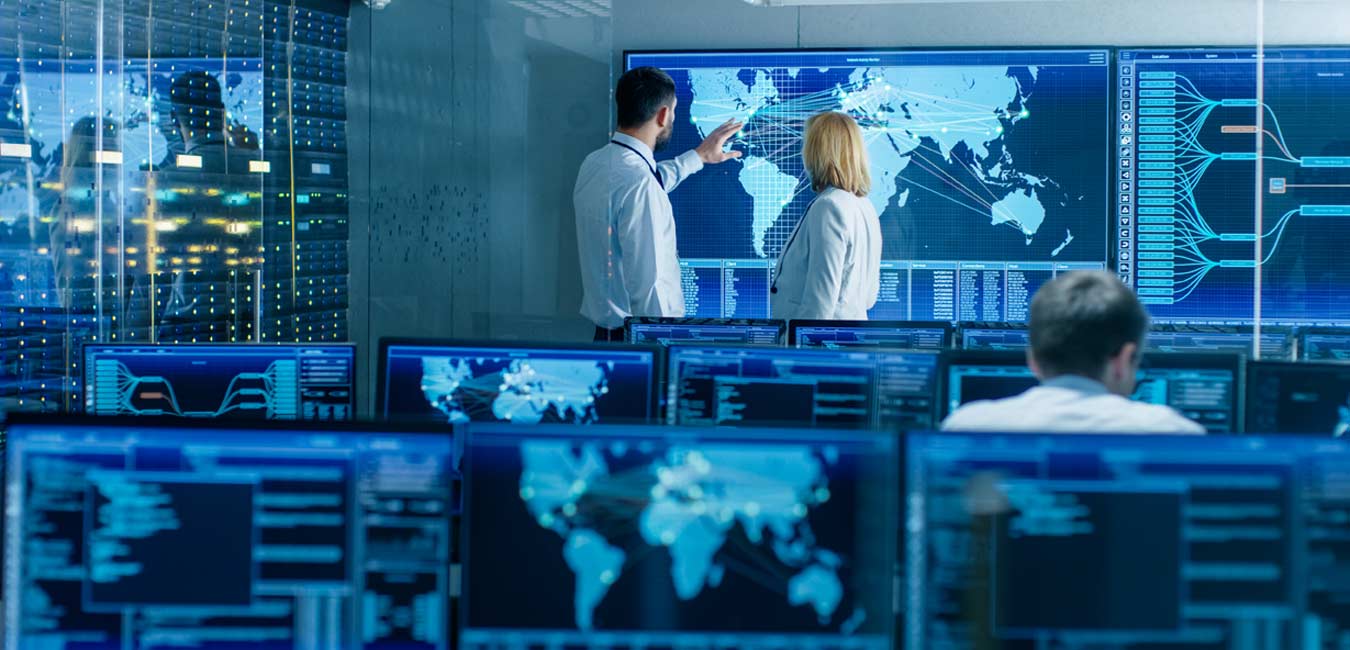 For one reason or another, every business requires a Data Center at some point. There is an ever-increasing demand for data everywhere, and as a result of this, companies require more and more processing power and storage space.
There isn't a specific kind of company that will require a Data Center, but some are more likely to require it than others. For instance, any kind of business which uses, processes, or stores a lot of data will definitely require a Data Center. These businesses can be educational institutions – like schools or colleges, telecom companies, or even social networking services. Without constant access to data, these companies can fall short on providing essential services. This can lead to loss of customer satisfaction as well as revenue.
Earlier, businesses only had the option of going for a physical Data Center, where data would be stored across several devices in a single facility. At such a time, to ensure smooth operations of the Data Center, it was enough simply to have an efficient cooling strategy in which power was judiciously used.
With the rise in technology, however, cloud servers are now available on which data can be stored remotely. As a result of this, the future of Data Centers is one in which all devices are connected across several different networks. This requires more Data Center elements than existed previously. Moreover, the metrics on which the efficiency of a Data Center is judged have also evolved.
There are now 4 factors according to which the success of a Data Center can be determined. They are:
Infrastructure
Optimization
Sizing
Sustainability
Infrastructure
A lot of businesses forget the fact that infrastructure can directly impact the performance of a network. Maximizing network performance can be achieved by paying attention to three parts of the complete infrastructure – the first being structured cabling, the second being racks and cabinets, and the third being cable management.
To take just one example, scalable as well as feasible rack and cabinet solutions are an effective way of realizing this. Not only can they accommodate greater weight thresholds, but they also have movable rails and broader vertical managers. This provides options for increased cable support, airflow, and protection.
Optimization
The faster a Data Centers expands, the quicker it grows in terms of size and complexity. This requires significantly quick deployment time. A Data Center needs to be updated regularly to support the growing needs of a business. Purchasing infrastructure solutions which can optimize time will be a wise decision in this regard – it will help in manifold ways by making it easier to move infrastructure, or to make additions or subtractions to an already existing setup.
A modular solution can become the foundation for scalable building infrastructure and save time as well! Modular racks and cabinets can be put together quickly, and also have adjustable rails and greater weight thresholds. Thus, they can accommodate new equipment very easily. Such a modular solution can support future changes in the network as well, without increasing the scope of disruption.
Sizing
Earlier, the one key factor in assessing the efficiency of a Data Center in terms of size was to see how fast it would grow. Accordingly, the infrastructure supporting it would also grow. While sounding simple in theory, such a principled decision – that expansion will happen without any forethought – is detrimental both in terms of capital as well as energy.
The truth is that space is a premium everywhere – so why shouldn't this be the case while considering a Data Center? An infrastructure system should always be built for optimization, so that the process of scaling is straightforward and not beset by liabilities of any kind. One simple way to achieve this is to adopt the rack as the basic building block for a Data Center.
Sustainability
Sustainability is not a singular concept. While it is often associated with not destroying natural resources, it can also be tailored to achieve the opposite effect – to conserve them. A myth is often propagated regarding natural resources – that it is more expensive to streamline processes to be sustainable. The truth is that it costs the same and, moreover, it has a lot of benefits as well.
When sustainable manufacturers design solutions which lower the overall impact your Data Center will have on the environment, it translates into more flexibility in terms of design, shorter installation times, as well as reduction in material waste on site – and much, much more. The key factor is energy efficiency, and therefore all other processes are streamlined to fit this metric.
It is no longer enough simply to consider effective cooling and energy solutions as the be-all and end-all of Data Center operations. Data Centers play a crucial role in terms of a business' overall success, and trying simply to maximize efficiency within a Data Center is a short-sighted target. Other forms of efficiency can equip the Data Center to be changed later at reduced costs, thus making it more capital-effective.
Ultimately, the goal should be to make the Data Center have efficient infrastructure and optimized modular solutions. In addition, it should be scalable in terms of size, without incurring liabilities, and should also be sustainable, as it will help with all of the above.
Focus on your core business and outsource the complexities of Data Center operations to Sify
To know more about Sify's Colocation Managed Services that will leave your core IT team free to concentrate on more strategic initiatives that are mission-critical to your business…