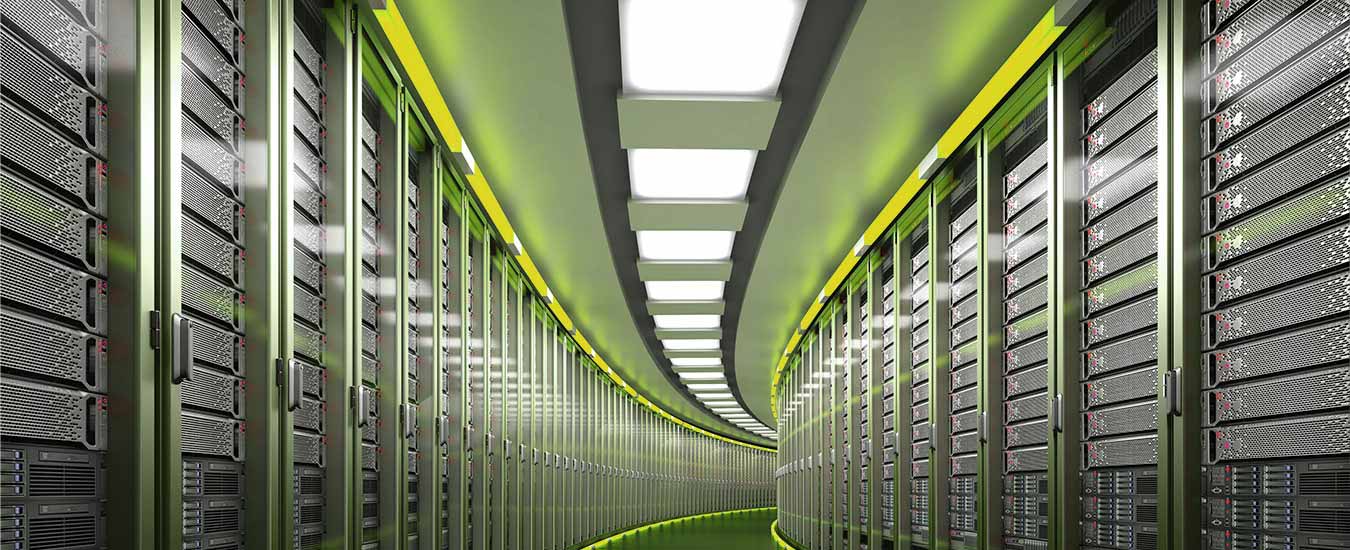 For years, Data Centers formed the backbone of IT infrastructure, in which primarily hardware-driven convergence was deployed to assemble several parts of the IT function. However, in this type of infrastructure, the compute, storage, and networking components are discrete and thus difficult to manage. Hyperconvergence is a system that creates a pool of IT resources, which can be shared over a network by different users.
Going a step further, the components are brought together, which appear as a single entity to the user through the creation of clusters of nodes. In a hyperconverged environment, the components cannot be separated. The software-defined elements are implemented virtually, with seamless integration into the hypervisor environment. ComputerWorld called hyperconvergence "Data Center in a box" as early as 2012 when the concept was only catching on. Today, hyperconvergence is a $5 billion industry and is growing fast.
Why is Hyperconvergence So Popular?
Development of infrastructure earlier entailed a huge spend as many infrastructure units like SANs and blade servers were required. Hyperconvergence brought a pre-integrated infrastructure bundled in a single box, which is managed with a unified layer. Significant cost savings are realized as a hyperconverged infrastructure could be built over low-cost hardware.
Pure software-based architectures and hybrid options make a hyperconverged infrastructure model highly flexible. Using this flexibility, organizations are required to deploy resources only on an as-needed basis, and investment is needed only for the required storage. In the era of unpredictable data growth, this flexibility acts as a reward.
The integrated architecture of a hyperconverged infrastructure makes it robust, in not just handling the business database processing workloads, but also the mission-critical applications. High-performance computation, speed, flexibility, agility, and cost saving are a few benefits of hyperconverged infrastructure. These capabilities have been attractive enough for organizations to move to hyperconverged infrastructure in the past few years.
Need for Hyperconvergence in Business
Today, mission-critical applications have to deal with demanding workloads that fluctuate based on real-time interactions between users and machines. The magnitude of workloads, unimaginable in the past, are now getting into the forefront like Big Data, IoT, Machine Learning, and Artificial Intelligence. These workloads provide business advantages such as operational efficiencies and competitive edge by delivering actionable insights, but an infrastructure that has inherent scalability is required to handle these workloads. Hyperconvergence exactly fits this requirement. WAN latency, which was dreaded earlier with Tier 1 workloads, is no more a concern, thanks to hyperconvergence.
Modern businesses host their solutions on the cloud. Whether it is a private cloud, public cloud or a hybrid cloud, HCI (Hyperconverged Infrastructure) can streamline the resources with finesse. Regulatory compliance and other types of compliance become easier with HCI. The hybrid infrastructures consisting of cloud and on-premise infrastructure provides greater flexibility, data privacy, and data protection when coupled with HCI.
How does HCI make a difference to a business? If the cost of analysis is consuming an unreasonable part of the organization's business cost, then it becomes difficult to sustain. Hyperconvergence addresses this problem by offering high scalability, on-the-go adoption flexibility, and resource optimization to ultimately reduce overheads and deliver value.
An example of how HCI can deliver scalability and flexibility to a business could be a VDI rollout. Before any company would do a VDI rollout on a large scale, the first step would be to test the system performance with a minimum viable product. However, when this platform is configured for scaling to meet the growing business demands, one single error in prediction of performance could prove to be costly, compromising the whole roll-out. Hyperconvergence ensures the reliability of this process as a provision exists for adding nodes to clusters any time so that scaling for performance doesn't even count as an issue.
Data Center consolidation is another important area of HCI application that brings savings for a business through resource optimization. Hyperconvergence not only brings down the amount of hardware by eliminating SAN from a network but also reduces the variety of components used through data compression and deduplication. Cutting down both on software and hardware components cuts down the cost of physical infrastructure and reduces complexity.
How HCI Can Shape Businesses
Several applications and benefits have emerged with the wide adoption of HCI and here are some that are shaping modern businesses today.
Digital Transformation with HCI
Digital transformation is seeing wider adoption as companies are keen to embrace evolving technologies and build sustainable competitive advantages. This is because HCI gives them a single flexible platform to consolidate resources and virtualize workloads. The HCI environment can serve as the backbone for the organization's digital transformation strategy. It is robustly designed for scalability, and so as the organization's workloads increase, additional components can be provisioned to meet the spurt in demand. As compared to traditional 3-tier architecture, this flexibility would deliver savings in the TCO (Total Cost of Ownership).
Resource Optimization with HCI
Many businesses still use manual processes for provisioning service processes, severely constraining IT efficiencies. This also demands a significant CAPEX, in addition to causing increased workload. HCI can save both cost and time that goes into provisioning by providing a low-cost infrastructure and several automation features. Therefore the organization is required to spend much less time in provisioning, managing, operating, and maintaining IT assets.
Moreover, the organization's network, storage, and compute can all be scaled up on demand in a pay-per-use model, propelling optimization. This means that every added component gives more value at a lower cost. Organization's assets also get utilized most efficiently.
With HCI come many benefits that are acting as triggers for its wider adoption and growth. More businesses keen on enhancing their enterprise capabilities would adopt HCI for their needs, and the future looks promising for this technology.
Sify's many enterprise-class cloud services deliver massive scale and geographic reach with minimum investment. We help design the right solution to fit your needs and budget, with ready-to-use compute, storage and network resources to host your applications on a public, private or hybrid multi-tenant cloud infrastructure.
Published on: 30 July 2019