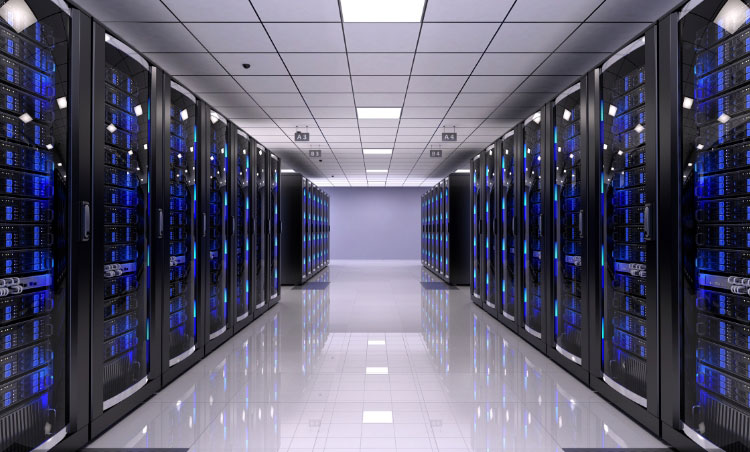 During the COVID-19 pandemic, it became increasingly difficult for organizations to manage their in-house data centers due to challenges with scalability, break/fix support, and operations and maintenance staffing requirements. As a result, many organizations moved their in-house data center to a colocation provider and some of their applications to public clouds.
Modern-day data center powerhouses provide not only the necessary infrastructure and state-of-the-art technology but also advanced data analytics and automation capabilities. They offer streamlined operations, business continuity, reduced Capex/Opex, flexible engagement models, superior end-customer experience, support for business expansion, and accelerated digital transformation, among other outcomes.
Selecting the right data center: Key factors in play
Data center service providers typically offer an extensive array of services to accommodate diverse customer requirements. These include on-premise solutions, colocation options, wholesale and retail offerings, hyperscale capabilities, as well as specialized offerings like built-to-suit (BTS) data centers, green data centers, and comprehensive managed services. Businesses can find tailored solutions that align with their specific needs and preferences. It is important to choose the right data center service provider that can provide such integrated services, based on your business objectives and digital priorities.
[Interested to know more about Sify's world-class data center facilities? Learn more]
Here are some factors to consider when selecting a data center service provider:
Scalability: Rack space is a critical and limited commodity for many service providers. Selecting world-class data center providers with the capacity to build campuses capable of accommodating 8,000+ racks and 50 MW IT capacity, for example, will enable businesses to plan their scale-up within their choice campus. They also stand to benefit from a robust support/service stack and comprehensive monitoring of the data center infrastructure.
Security: Be sure to prioritize data centers with robust security systems. IT infrastructure protection, including data security through encryption, firewalls, intrusion detection, and prevention, needs to be implemented – at the very minimum. Your data center service provider should also have multilayer physical security from the perimeter wall up to the cage, including mantraps, turnstiles, and biometric access control, in addition to surveillance cameras and security personnel, to restrict unauthorized individuals from entering secure areas or accessing confidential information.
Network connectivity: Choose a data center provider with excellent network connectivity, including multiple internet service providers (ISPs) offering IP transit nodes, high-speed connections, multi-cloud connectivity, data center interconnectivity, and connectivity to customer premises. Data centers should have at least 3-4 fiber entry paths to the building, ensuring seamless connectivity and resilience. Additionally, the presence of low-latency cloud on-ramp services, including cloud access nodes, facilitates fast and direct interconnection with public cloud applications. These aspects collectively contribute to creating a robust, efficient, high-performing, and well-connected data center environment.
Certificates, SLAs, and compliance: When selecting a data center provider, the importance of having the necessary certificates and service level agreements (SLAs) cannot be overstated. Certifications from industry authorities are highly desirable as they validate the provider's adherence to industry best practices, process reliability, and security standards. A tier-3 data center with ISO 27001, ISO 20000, PCI-DSS, SoC 1, SoC 2 and ISO 1400, and ISO 50000 certifications is ideal. With its robust compliance framework, 99.99% uptime, and clear SLAs outlining performance commitments, Sify's data centers deliver the highest levels of security, operational excellence, and environmental responsibility to customers.
Industry experience: Data centers that have subject matter experts across functions can prove instrumental in managing diverse workloads. Extensive cross-industry experience gives them the ability to address the unique requirements of various sectors, such as finance or healthcare. For example, as a leading data center service provider in India, Sify has extensive experience across diverse industry sectors. Sify's digital data center infrastructure services offer real-time visibility, measurability, predictability, and service support specifically required by different industries to offer customers high availability and seamless experiences.
Green power: Many organizations today have committed to ESG goals, such as carbon neutrality, waste reduction, and power conservation. In this context, it becomes important to choose a data center provider that is invested in renewable energy, achieved by signing Power Purchase Agreements (PPA). Solar and wind power are increasingly viable options for clean energy. By choosing a data center service provider that adopts sustainable measures including renewable power, energy-efficient equipment, and practices, your business can achieve environmental goals while benefiting from competitive energy costs.

Adherence to safety practices, rules, and regulations are also key EHS considerations. Leading green data center service providers, like Sify, invest in transparent, environmentally conscious, and ethical business practices, adhering 100% to local and global regulations, and outperforming the competition when it comes to sustainability, corporate social responsibility, and people practices.

[Going green? Know how Sify's green data centers are pushing the envelope on sustainability. Learn more]
Data center footprint: Data centers strategically located in multiple regions ensure low latency and high-speed network connections, enabling efficient data transmission and improved user experience. A widespread presence allows data centers to establish diverse network routes and redundancy, minimizing the risk of network failures or disruptions.
Partnership with hyperscalers: Hyperscale partnerships enable data centers to offer seamless integration with leading cloud platforms, offering flexible hybrid cloud solutions and enhanced performance. Ensure you choose a service provider that banks on the power of partnerships and leverages the sharing of expertise and resources to stay at the forefront of technological advancements.
Automation and innovation: AI/ML-driven automation is increasingly important in developing innovations that optimize operations, reduce costs, enhance performance, improve reliability and sustainability, and elevate service quality. Integration of AI/ML in vendor performance evaluation and SLA management, including metrics like MTTR and MTBF, further strengthens operations. For instance, Sify's AI/ML capabilities have contributed to significant improvements of over 20% in project delivery turnaround time, showcasing the tangible benefits of data analytics in the data center domain.
Backup and DR: It is essential to consider the risk of natural disasters such as earthquakes, floods, hurricanes, or wildfires. Select a location with minimal risk to ensure the safety and longevity of your IT infrastructure. It is also crucial to select a data center service provider with adequate backup and disaster recovery (DR) capabilities. This ensures that in the event of an unforeseen incident, the data center can quickly recover operations with little or no data loss.
Wrapping up!
While these parameters will provide you with a solid basis for comparison, allow yourself to make the final decision based on your business's specific objectives. Remember, there's no one-size-fits-all approach when it comes to choosing a data center service provider.
As India's pioneering data center service provider for over 22 years, it has been Sify's continuous endeavor to innovate, invest in, and integrate new-age technologies. Learn more about how our state-of-the-art data centers have been delivering transformative business value to enterprises across the globe.