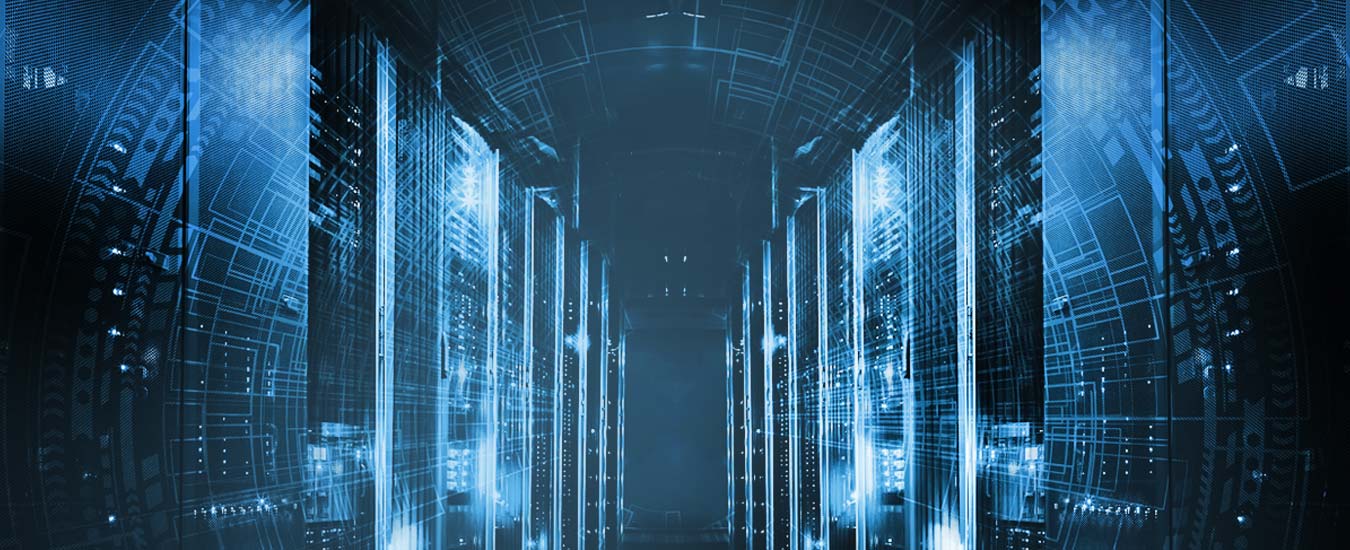 Data is growing at an exponential rate in the modern borderless world. Over 2.5 Quintilian bytes of data is generated every day across the globe. India alone is set to produce 2.3 million petabytes of digital data by the year 2020, and it is growing at a rate that's much faster than the world average. Many enterprises are also exploring online data backup in the cloud further fueling this data explosion.
This data explosion increases the demand for storage capacities that are served by Data Centers. In just two decades, Data Centers have scaled up from the size of a room to the size of a commercial tower giving way to accommodate this increased storage need. Besides storage, modern Data Centers are also sprucing up to handle more services. They are more connected than ever and can meet the needs of the contemporary business world. New solutions have emerged around Data Center architecture that can bring competitive advantages to users through more optimized performance. Data Centers have now become critical components of a modern IT infrastructure.
In India, we see emerging businesses growing at a fast pace, with cloud computing technologies and cloud warehouses taking the lead to store enormous amounts of digital data. At the beginning of the 21st century, most organizations in India had captive Data Centers that were self-managed. With advances introduced in cloud technologies and specialized players adding more capabilities, the self-managed option was replaced by the outsourcing model. Increase in the users, economic growth of the country, and cost advantages of cloud-based Data Centers are some of the trends driving adoption of a cloud-based architecture. Captive Data Centers are expensive to accommodate and challenging to scale. However, cloud-based Data Center architectures are more flexible.
Many new technologies, services, and facilities that were premium and rare earlier are now part of standard offerings in modern Data Centers. These services are reshaping the way businesses operate today.
Another trend to note is the emergence of Modular 4th generation Data Centers. These Data Centers comprise modular units that help in quickly scaling up the infrastructure. In addition to the components in the racks being modular, the building itself could be modular. For instance, some Data Centers are built in shipping containers. Scaling up means adding more shipping containers with Data Center units.
Resolving the Challenges
Many challenges of the past have now been resolved with architectural advances in the Data Center space. For instance, Pod architecture for SaaS assigns a set of machines to a specific job or customer for all of its required tasks. To create redundancies for power and cooling in a Data Center, a lot of assembling needs to be done which can incur a cost. You may also need to construct additional racks. However, POD comes with frames that are free standing and compatible with most equipment so it can be used for all needs including power, cooling, and cabling. So, your need for construction within the Data Center facility is minimized. It can simplify infrastructure scaling to support your digital growth. It is a standardized deployment that can automate user provisions. It allows you to use shared storage, firewall, and load balancing while customizing individual PODs as per your business needs. When scaling up users, you would not need to perk up your whole infrastructure but only add or remove specific resources user-by-user, which can help reduce overheads.
While Data Centers serve as an ideal place to use your critical applications, operating them has been a big challenge in the past. A Data Center is affected by many environmental factors that add inevitable complexities. A Data Center operator needs to take care of the cooling needs of Data Centers as well as maintain correct levels of air and humidity in the storage spaces. These challenges make it worthwhile for companies to try cloud-based shared storage space managed by third-party experts who could be better equipped to counter these problems. In modern warehouses, Computer Room Air Conditioning (CRAC) device is used instead of traditional air conditioning, which can monitor as well as maintain humidity, air flow, and temperature in a Data Center.
The future is smart!
The future of the Data Center is smart: modern Data Centers are now offering converged infrastructure, and the trend is further moving towards hyper-convergence. This has brought many advantages for Data Center operations and has also solved problems that paralyzed companies earlier. The risk of hardware failure, for instance, plagues companies with the risk of losing data and they struggle to rebuild their infrastructure. Siloed approaches to managing servers was another challenge that made Data Center operations expensive and complicated. With converged infrastructures, the process of managing a Data Center gets organized; with a single interface used for infrastructure management, your company turns more proactive in streamlining your operational processes and in keeping your data on the cloud safe.
While consolidation of operations through convergence makes management easier, most servers are still siloed, and that is where hyper-convergence plays its magic. Hyper-converged Data Centers are software-defined Data Centers that are also called smart Data Centers. They use virtualization and converge all operational layers including computing, networking, and storage into a single box. With hyper-convergence, everything is now on the same server which brings improved efficiencies, reduced costs, and increased control over Data Center components.
Colocation: A trend to watch
Rethink IT, replace captive servers with cloud services. You would now need much less space for storing the same amount of data than you needed in a captive Data Center. Welcome to the concept of managed colocation!
Colocation services (or Colo) are delivered by Data Center solution providers to enhance user experience. A hybrid cloud drives them and provides specialized services for their users. A collocation is a place where customers have better control over their private infrastructure, and with increased proximity to the public cloud, they can also be closer to their customers.
A colocation service relies on the principles of abstraction, software-based provisioning, automation, unified management, and microservices. Colo facilities are highly flexible as it can reap the advantages of both private and public cloud with a hybrid infrastructure. While private cloud gives enhanced security and control, the public cloud makes it easy to transport data over encrypted connections and gives you additional storage space.
Modern colocation services are now shifting to Data Center-as-a-Service (DCaaS) which is a much more flexible deployment than Software as a Service, Platform as a Service, and Infrastructure as a Service models. A hybrid DCaaS colocation architecture has a public IaaS platform, on hosted or on-premise private cloud and a Wide Area Network (WAN) to connect the two. A major advantage of DCaaS is the change in the cost equation. DCaaS providers have high economies of scale that allow them to offer you volume-based discounts taking your costs down. The DCaaS hybrid cloud architecture not only provides hybrid storage flexibility and cost advantage but also other benefits like increased redundancies, improved agility, and maximum security.
A hybrid cloud combines the resources available to you on the private cloud and the public cloud and gives you the flexibility to seamlessly move your data between them. With changes in your cost structures and business needs, you can flip your resources between the two clouds anytime. If you've reached the designed capacity of your current private cloud, you can always switch to a Public cloud for further expansion. For instance, Cloud bursting can give you on-demand storage over the public cloud so that you can shift the increased burden on your private cloud to the public in peak business seasons.
Data Center technologies are still emerging, and new architectures like hybrid cloud and hyper-convergence are taking shape. In the future, more companies would realize the benefits of these architectural modifications and will be able to enjoy far higher capacities and advanced Data Center management capabilities.
Sify offers state of the art Data Centers to ensure the highest levels of availability, security, and connectivity for your IT infra. Our Data Centers are strategically located in different seismic zones across India, with highly redundant power and cooling systems that meet and even exceed the industry's highest standards.
Published on: 13 August 2019