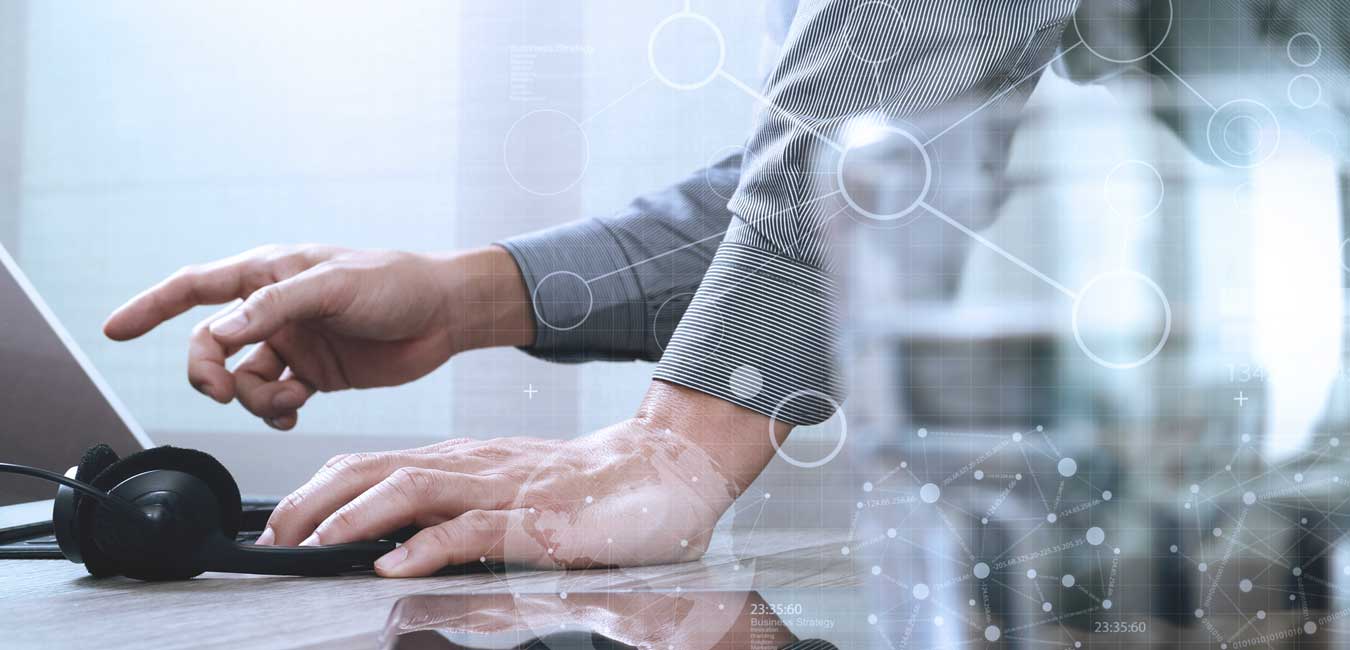 During the early days of the VoIP (Voice over IP) technology, it was surrounded by skepticism over its long-term viability and its suitability across industries. However, the past decade has seen VoIP being firmly recognized and implemented across businesses of every size and industries of every nature.
VoIP in its current evolved form offers many such features that help provide increased functionality, cost-effectiveness, and improved efficiency. Beyond the basic options such as voicemail, call waiting and call forwarding, there are many strategic features that empower businesses.
Security
Security for its communications is fundamental for all businesses. VoIP offers that by adding a layer of security for all voice communications and encryption for media and other data. Most Voice over IP providers use Multiprotocol Label Switching (MPLS) at both ends, ensuring greater security for the users.
Mobility
VoIP solutions enable remote operation, giving the employees and managers, spread across vast geographies, access to constant and reliable communication, even when they are away from their offices. It reduces the requirement to travel, allows them to telecommute and increases team productivity. It also presents a wide reach across borders for the businesses at a nominal cost.
Scalability
As against a traditional alternative, where scaling up translated into expensive hardware and access to basic features entailed a minimum set-up size, VoIP uses the limited resources of money, space and manpower more efficiently. There is a reduced requirement for infrastructure freeing up physical space. There is a built-in flexibility of 'pay per use' that allows a business to scale up or down without the prohibitive expense of redundant infrastructure/ related software or the associated time to implement and operate the revised solutions.
Unified Communications
Unified communications (UC) fuses and brings together all corporate communication channels such as voice, chat, video, mobile and email as a part of a single integrated suite. UC, when linked with the right business processes, can dramatically amplify productivity. This is especially significant in industries with a sizeable and continuous customer interface as it provides customers with greater flexibility while communicating with the company. UC makes it possible for businesses to maintain a single easy-to-manage network instead of wrestling with different infrastructures for voice, data, and video.
Analytics
VoIP provides the businesses with an option for analysis of their interactions with their employees and the customers. The nature of the industry that these businesses operate in, determines the level of analytics that they need. However, the information is made available for all interactions with the VoIP solution. The analysis could be used to benchmark call efficiency KPIs, reduce turnaround time for troubleshooting, track call quality, agent or team specific metrics or even for compliance purposes. VoIP systems offer call recording and built-in reporting tools to support a business' unique objectives.
These features and functionality offered by a VoIP (Voice over IP) solution can positively impact team productivity, customer relations, and core business operations. VoIP solutions can achieve this by enabling employees to work efficiently while juggling multiple devices, working from remote locations or constantly traveling for work.
Additionally, the constantly evolving nature of technology ensures that innovative new features are incorporated in the VoIP solution on a regular basis. As VoIP solutions ably support the new environment and scale quickly as the business grows or shrinks, it would have a significant influence on businesses over the next couple of decades.
As India's first ICT Company to be listed on NASDAQ, Sify has years of experience in providing reliable and secure Network Integration services to enterprises across industry verticals.
Our cutting-edge networking services ensure reliable data connectivity services as well as the best-in-class Voice services in India – all available as cost-effective payment models aligned to scale with the growing needs of individual businesses.