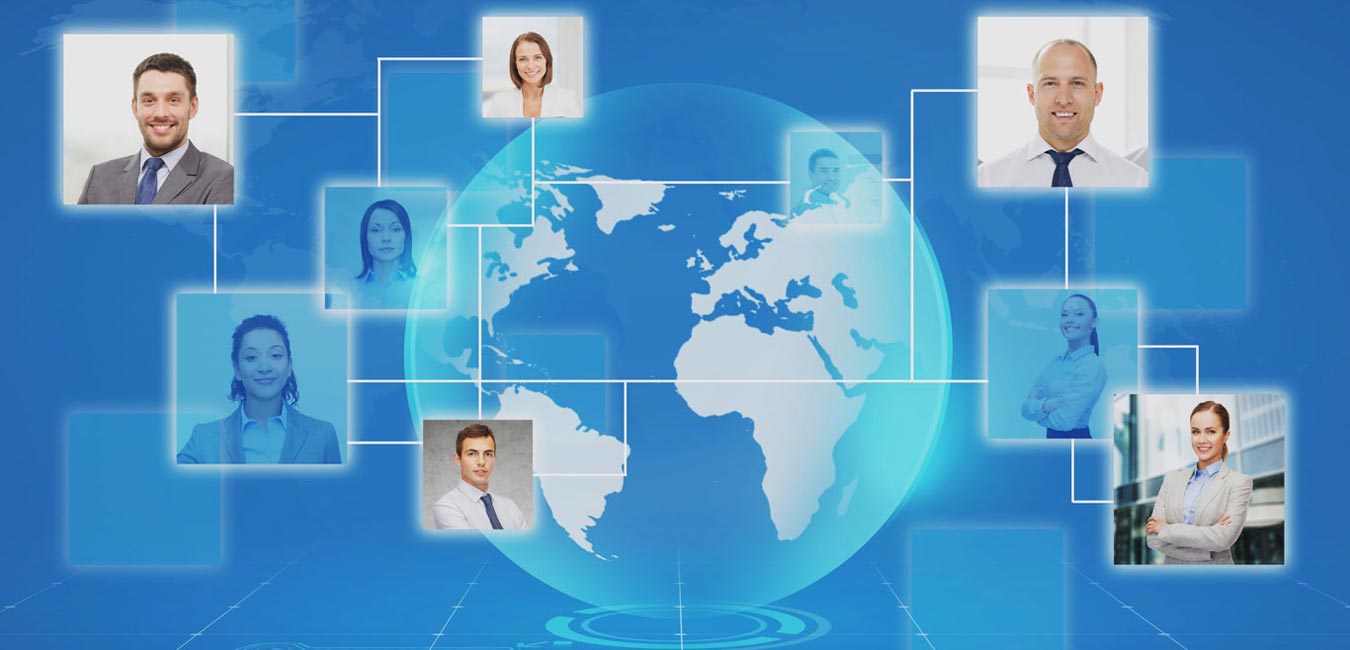 The reach of every human and business is fast expanding with almost the same speed as which the globe is shrinking. Businesses that are able to stay in constant touch- by various innovative and fast developing communication technologies, will have a definitive edge over competition – they will be available, connected to the market real time and hence the winners!
Keeping up with the speed of business would be impossible if communication technologies did not take the way of collaboration. It has been proven by research that providing improved and innovative communication that allows real time collaboration actually delivers measurable business benefits. Most enterprises have these tools in place, but as individual bundles. Standard phone calls and net connectivity is simply not enough to keep in touch with internal teams, and neither with your market. It has to be a real life, constant communicability experience that Unified communication provides. Besides, if all communication technologies are used as standalone tools, their RoI is much lower and so is their efficiency. It is only with use that enterprises realize the value addition that comes with a collaborative communication channel that takes care of all connectivity on a single platform. The savings become clear, and so do the added benefits.
Here are the top three advantages your business can get, with a single deployment of collaborative communication technology:
# 1. The topmost benefit that shows up as business savings in your balance sheet– is the saving made on connected networks. While networking is an imperative in today's enterprise environment, a collaborative Communication implementation that saves the cost of separate stand alone networks- and a converged infrastructure is an upfront benefit! Added to this is the saving in executive travel and lodging- which can be completely avoided by virtual meetings that provide the clarity and convenience of a face-to-face meeting. Here, a voice, video and IM communication on a converged network, promises many times less the cost of a single executive's travel for a location meeting. These tools reduce communication delays and failures, improve decisions quality and sharpen the collaboration process – all at a lower cost.
# 2. Shorter customer relation cycles that add to the customer experience hence the productivity process, ensures faster, higher growth in the market. Clearly any businesses that can deliver a shorter sales cycle, faster customer response and more efficient and satisfying market response time- is a winner. The savings are tremendous, the downside is very limited. The calculations will be very simple- the potential benefit of collaboration in the product development cycle can easily be forecast by observing the number of new products releases planned in a time period and the change in market share and company revenue in that period. The shorter development and launch cycles ensures the benefits start showing up in terms of a reducing cycle, and addition to market revenue as well as savings on cycle processes.
# 3. Collaborative communication places the onus of in the hands of the IT team of an organisation. This adds to it the sheen of higher security and better management, miles above standalone vendor driven tools for communication. This is a great opportunity for enterprises to straighten up their security policies, and achieve an almost seamless collaboration for all teams, personnel, offices and operation centers on a single platform. This platform being managed by the technology team, will be an asset to the company, in terms of security, and allow immediate and strategic decisions to be made. One needs to remember that deployment of collaborative communication tools is a business strategic decision, and hence the RoI that this deployment will achieve will definitely be an add-on to the business processes- without compromise on security or quality of communication.
With these clear, game changing benefits, it is imperative that enterprises use the power of collaboration. Whether it is expansion or just speedening up processes, this is the way to go. The benefits in terms of increase in revenue and market share will certainly manifest, but what's more, it will also show higher employee productivity. A very clear relationship between communication and workflow efficiencies will start showing up as the outcome of using UC. The result will be a solid foundation, one that enables technology of communication to help the leaders make sound and collaborative business decisions, at a much faster pace and a much lower cost.