GlobalCloudConnect - Networks designed for the Cloud
Take control of Network with GCC's AWS Direct Connect
AWS Direct Connect equips an enterprise to connect its on – prem Datacenters with its AWS Workloads over a secure and deterministic network. Connect with our Network specialist to know more.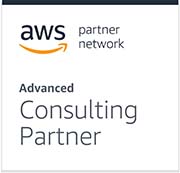 Why AWS Direct Connect on Sify's GCC?
Private, Scalable, Stable and Secure
Manage Risk and Data Safety
Avoid Congestion in your network with Bandwidth Management
Avoid Congestion in your network with Bandwidth Management
Adaptable and Scalable with Flexible Contracting
Reduced Total Cost Ownerships and increased ROI
AWS Direct Connect Use Cases
Flexible data transfer and storage
Global Cloud Connect offers private, high throughput, secure access to Cloud facilities for periodic migration and replication of data to and from the cloud to customer – managed storage solutions.
Sify DC and AWS Cloud Adjacency
Best of breed Performance with Hybrid-Cloud Configuration through our Cloud Adjacent Data-Center to AWS connected at a very high Speed and very low latency.
Hybrid Cloud Deployment
By virtue of Public cloud being hosted in Sify's Rabale DC, Workloads can be decoupled and deployed between hybrid clouds like Production environment in Sify's Private cloud while non-Production environment with hyperscaler and viceversa.
Hassle-free Migration Approach
Sify helps organizations to overcome challenges in complex Migrations by using right choice of tools, applications and methodologies and simplify the migrating process across various OS/DB platforms.
Business Intelligence from Big Data
GCC's high-bandwidth connectivity provides you with the ability to efficiently transfer large data volumes betwee AWS, onPrem sites and other Public CSPs.
Disaster recovery/business continuity
Expertise in offering Backup-As-A-Service, Disaster Recovery-As-A-Service on Enterprise cloud like Sify CIoudInfinit and hyperscalers like AWS with Processes complying to Industry standards prevalent for RPO and RTO.
Your preferred choice for AWS Direct Connect
With capabilities around managing multiple AWS cloud customers, Sify's AWS Direct Connect services can further help you accelerate your digital priorities. Our highly resilient, low latency country wide network alongside cloud interconnect offer customers the much desired agility, stability, scalability and security.
AWS Certifications 50+
AWS Certified Solutions Architect – Associate
AWS Certified Developer – Associate
AWS Certified Cloud Practitioner
Partner Programs
AWS Solution Provider Program
AWS Direct Connect Partner
AWS Public Sector Partner
AWS Public Sector Solution Provider