#AloneTogetherSify
Covid-19 Response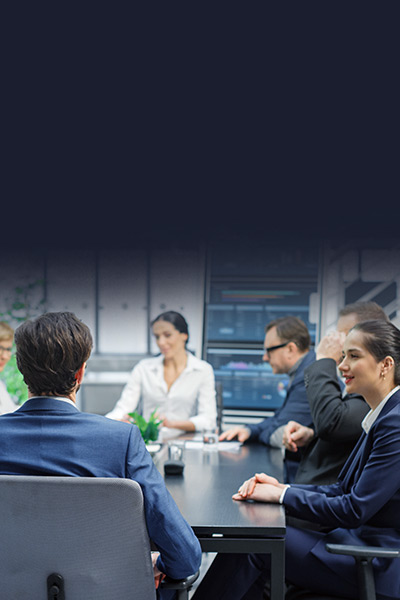 nCOVID 19 Lockdown – Sify says "Bring it on"
Dear Friends
In the last few months, the nCOVID 19 virus has completely overhauled our way of doing business. The Enterprise world is quickly discovering efficient methods of doing business online with digital communication tools. But for these digital communication platforms to be efficient, it calls for a robust infrastructure platform to be continuously operational.
It is here that Sify is proud to stand alongside its associates, service providers, vendors and importantly, clients in enabling this digital landscape.
We remain in constant communication with the civic authorities on the protocols to be followed. As updated information becomes available, we will continue to adapt our operations to minimize the risk to our employees and our customers. Our employees are being regularly briefed, conformance to hygiene standards is rigorously enforced, and all visitors are thoroughly screened before being admitted. Material and resource support are on standby, should any be required. At the Data Center level, we continue to operate in 24×7 mode, and have had no disruptions to our operations to date. As a nationwide Service Provider, we already have significant diversification of our operations, with multiple work centers in different locations across the country.
We are well-prepared to maintain this level of service over an extended period, if necessary.
These actions include the following:
All associates interfacing with customers are equipped with tools to extend remote help, should they be required to work from outside the office. These tools are secured with the necessary security protocols and connect through Sify's secure network.
At the Network Operations Center, critical resources are segregated into A-Team and B-Team, with one group at a time deployed on premise and the second group on remote standby with access to the same secure tools.
At our Data Centers, stringent wellness and hygiene checks are in place. A-Team and B-Team protocols have been implemented, and non-critical project and routine maintenance activities have been suspended to enable staff to focus on current operations as their priority.
In all Sify facilities, all physical touchpoints are sanitized every hour. Associates follow a clear non-sharing protocol of all physical work assets like laptops and mobile phones.
We are working with our entire customer/partner/vendor chain to continuously evaluate risks and dependencies, and ensure similar precautions are in place.
We might be working from home. But commitment to our and your official duties continues unperturbed. We are in this together. #AloneTogetherSify
If you wish to read more on our testimonials to work ethics, click here
If you are a customer needing help, please contact
Network Centric Services
Service Desk
1800-419-2929
Email
helpdesk@sifycorp.com
Raise Tickets
http://ioninx/sify.net/ioni/index.php