Prebook
Announcing our largest hyperscale data center campus
Mumbai 03, Rabale Campus
Calculate your Savings (On-Prem Vs Colo)
Sify's Mumbai 03, Rabale hyperscale data center campus is designed for up to 200 MW IT capacity with 15,000+ racks. The region has dense fiber deployment from various providers, enabling high-capacity, low-latency, and resilient network access across distributed data center sites.
The expandable mega campus, located at Navi Mumbai, is designed for 10 towers of which five are currently operational and five are in the planning stage. Our newly launched Tower 5 of the G+8 layout is a fully hyperscale-ready data center, designed for 38.8 MW IT power.
Towers 6 & 7 will be operational in early 2025 while towers 8-10 are in the planning phase. The campus has a K4-rated security with 10 levels of access control, from entry to cage.
Tower 5
A fully equipped hyperscale data center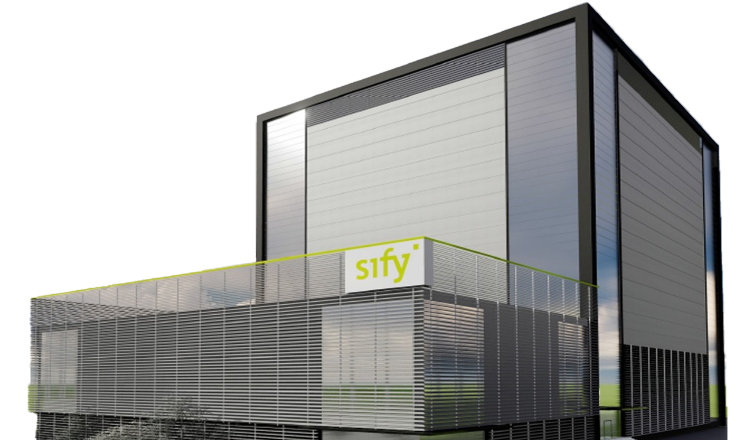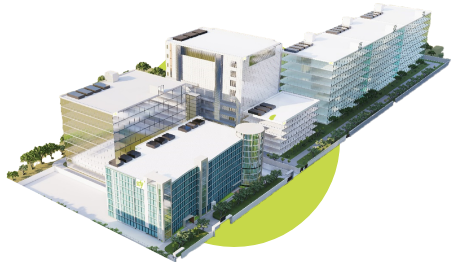 Hyperscale campus designed for up to 200 MW IT capacity and 15,000+ racks
BTS and multi-tenant data centers in a single campus with strong network interconnection via secured multi-path CrossConnect
On-premises 110 KV substation for Towers I, II and III and another 220 KV GIS substation for Towers IV, V and VI
Large-footprint: towers of G+8 layout
Access to multiple hyperscale clouds, OTT ecosystems and internet exchange peering points with low-latency
4 fiber entry paths into the data center campus, with diverse fiber paths to each building
3 clear access paths to the data center campus from the main road, enabling easy logistics movement
6,300 mm floor-to-floor height with 2,100 kg/m2 floor load bearing capacity
K4-rated security at the campus entry
10 levels of access control from entry to cage
6

reasons to choose Sify Data Centers for your digital priorities
Scalability
11 pan-India data centers with more than 100 MW IT power. To add 350+ MW by 2025
Sustainability
More than 200 MW green power currently contracted
Reliability
Operational excellence with 99.99% uptime
Agility
End-to-end managed services across DC, hybrid and multi-cloud platforms
Connectivity
Truly carrier-neutral and rich interconnect ecosystem
Visibility
AI/ML-driven Intelligent analytics for informed decisions
6

reasons to choose Sify Data Centers for your digital priorities
Scalability
11 pan-India data centers with more than 100 MW IT power. To add 350+ MW by 2025
Sustainability
More than 200 MW green power currently contracted
Reliability
Operational excellence with 99.999% uptime
Agility
End-to-end managed services across DC, hybrid and multi-cloud platforms
Connectivity
Truly carrier-neutral and rich interconnect ecosystem
Visibility
AI/ML-driven Intelligent analytics for informed decisions