With the world's largest and most trusted edge platform
Accelerate digitization with SAP on Cloud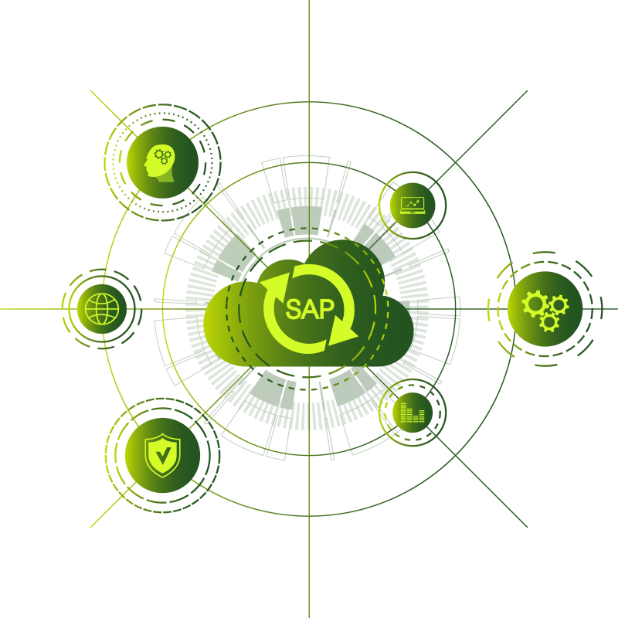 Stay ahead of the curve with Sify's SAP-certified cloud grid
Sify has over a decade of experience in providing SAP Advisory and Consulting, Implementation, SAP Infrastructure, SAP Migration, SAP Management and Support services.
We are a trusted partner offering SAP on cloud with zero downtime, cost controls, elasticity and scalability along with complete managed services, including basis and functional support, bringing the intelligence, security, and reliability of on-premises workload to the cloud.

Custom-sized, custom-built and bespoke hosted private cloud offering
Dedicated and managed servers, storage, network, and security to meet unique performance requirements and compliance requirements.
Virtual private instances to run dev-test and production environment of SAP applications
Offers both virtual and physical HANA custom deployments
Wide range of HANA appliance sizes ranging from 64GB up to 6TB
VMware – HANA best practice, anti-affinity rule strictly followed for high availability
HANA KPIs maintained at all levels to adhere to SAP guidelines and certifications
HANA-certified all flash storage SAN on 16 G FC protocol for high throughput, IOPS and low latency
One-stop shop for taking SAP to Cloud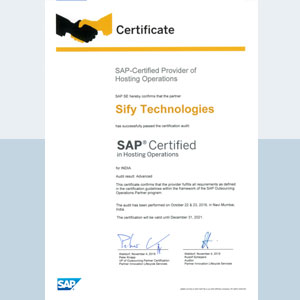 SAP Certified in
Hosting Ops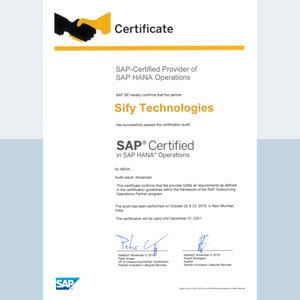 SAP Certified in
HANA Ops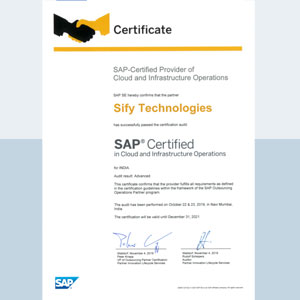 SAP Certified in
Cloud & Infra Ops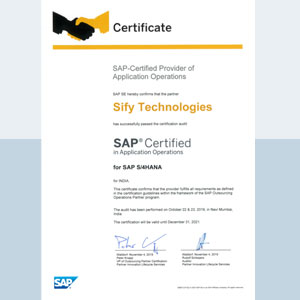 SAP Certified in Apps
Ops for S/4HANA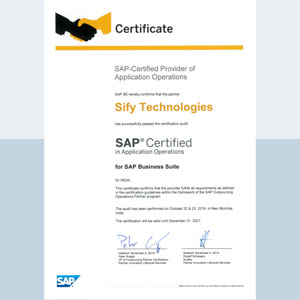 SAP Certified in Apps Ops for Business Suite
Infinite possibilities with Sify CI+​
Cloud Leadership Across Industries
Decade-plus experience of managing and migrating 200+ cloud customers in India
Holistic multi cloud approach across public, private and hybrid
On-premise-like experience for your cloud workloads
Assured cost-effectiveness for predictable loads
Single point of ownership across all digital-led IT infrastructure
Outcome-based service models enable industries to relate with their business